The two scholarship recipients plan to teach math in high-need school districts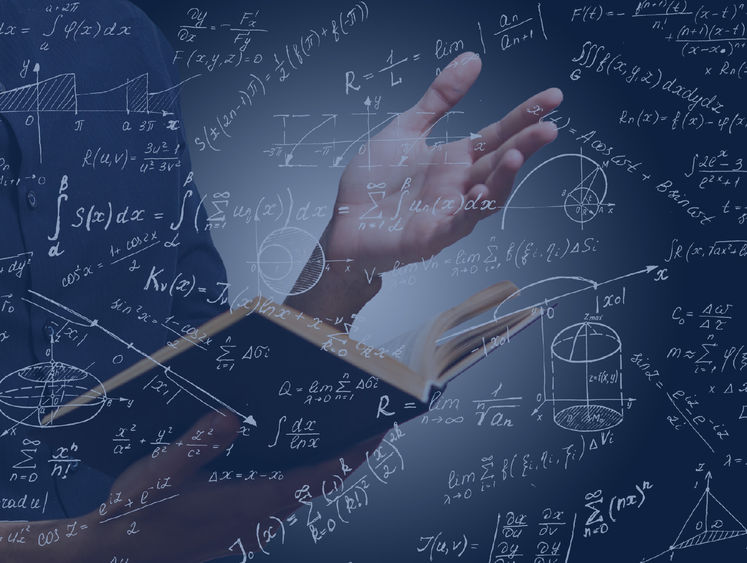 MIDDLETOWN, Pa. — Penn State Harrisburg students Kiet Le and Hannah Odom have been named the college's first Noyce Scholars through a new program that aims to address the critical need for secondary mathematics teachers in high-need school districts.
Le and Odom are majoring in mathematical sciences with the secondary education option. They were selected as Noyce Scholars based on their academic achievements and their commitment to eventually teach math in high-need school districts.
"I feel honored to be one of Penn State Harrisburg's first Noyce Scholars. Both the math and education departments here are extremely supportive, and I am excited to be able to experience growth from the opportunities provided by the scholarship," Odom said.
Le, too, said he is grateful for the recognition and the support that comes with the program.
"I have held [the] education program and mathematics program here in high regard, so it is quite astonishing to be recognized like this. I hope to meet the expectations this program holds for me, and I look forward to the support the program provides in my future career," Le said.
The NSF Noyce Scholarship program at Penn State Harrisburg stems from a $1.2 million National Science Foundation grant awarded earlier this year to a group of researchers, led by Jane Wilburne, professor of mathematics education and chair of teacher education in the college's School of Behavioral Sciences and Education.
"The goal is to increase the diversity and the number of candidates who complete our secondary mathematics certification program and then work in a high-need district after graduation," Wilburne said.
For each year of financial support received, a Noyce Scholar must commit to working in a high-need school district — one with a school that demonstrates a high percentage of individuals from families with below-poverty-line incomes, a high percentage of secondary school teachers not teaching in the content area in which they were trained, or a high teacher turnover rate. Le and Odom will also be assigned a mentor from a high-need school, as well as an external mentor who has completed Penn State Harrisburg's math coaching program.
The students become part of a national fellowship of Noyce Scholars, Wilburne said, which gives them the opportunity to attend professional development workshops and conferences and access a network of support.
Both students said the idea of working for a district with additional needs was a key part of their interest in the program.
"Teaching at a high-need school provides the opportunity to make an immense difference in many students' lives," said Odom, a third-year student. "This is especially important now after COVID. Schools were forced to switch to online learning, and many areas were disproportionately affected. For example, many students did not have reliable access to the internet, which created a large gap in academic achievement. Due to these circumstances, many students are in need of extra support. I want to be able to see these students grow, whether it be academically, emotionally or mentally."
A desire to help students find an appreciation for mathematics also motivates them.
"I want to be someone the kids can rely on, someone they can come back to for support or help, and to make a significant impact in their lives for the better. Mathematics is key to that," Le, a fourth-year student, said. "Through puzzles, finance, games, music, and more, it is hard to find a concept [that] is not linked to mathematics. It is crucial to the world, and I am inspired by its grandeur and hope to show this to my students."
Wilburne said the plan is to award scholarships to a total of 16 Noyce Scholars over the next five years, so efforts to recruit students — either undergraduate mathematics majors or post-baccalaureates — with strong math and science backgrounds will be ongoing.