Play marks the first time theater department has produced a play by the Bard; Nov. 5 will feature a sensory-friendly performance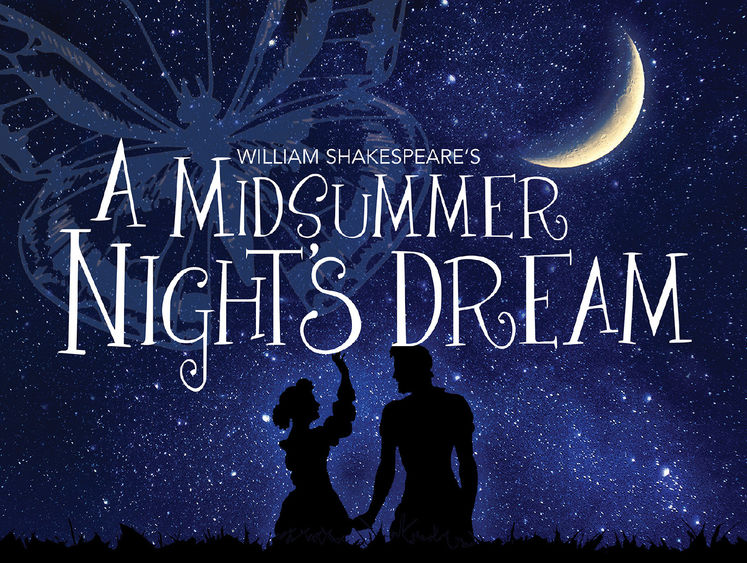 MIDDLETOWN, Pa. — The Penn State Harrisburg School of Humanities will present its fall play, William Shakespeare's "A Midsummer Night's Dream," Nov. 2 to 5 in the Mukund S. Kulkarni Theatre in the Student Enrichment Center on campus.
Shakespeare's comedy follows two couples who run away into the forest, only to have Puck, the fairy, trick the two boys into falling in love with the same girl. Mismatched love, fairy magic, and hilarious buffoonery makes this timeless classic a joyful event.
With a cast of 20 students, the play marks the first time the theater department has produced a Shakespeare play.
The show is also supported by five students enrolled in the course THEA 437, Artistic Staff for Production, taught by Emily MacLeod, assistant teaching professor of English and a Shakespeare expert. Students in the course are working to promote the play on-campus and provide community outreach, such as visiting a school drama club to talk about the program.
The play is directed by Robert Campbell.
Performances will take place at 7:30 p.m. on Nov. 2, 3 and 4; and at 2 p.m. and 7:30 p.m. on Nov. 5.
The 2 p.m. show on Nov. 5 will be a sensory-friendly performance that will minimize potentially triggering theatrical elements while maintaining the integrity of the production.
Prior to the Nov. 3 show, a Q&A panel, "Making Midsummer Magic," will be held at 6:40 p.m. in the Kulkarni Theatre with MacLeod, Campbell, and Clark Nicholson from the Gamut Theatre Group in Harrisburg.
General admission is $10. Tickets are $5 for Penn State students, faculty and staff.
The show contains adult content. Ticket information can be found here.