Award-winning reporter and author will present 'Democracy in Crisis: The Power of Independent Journalism'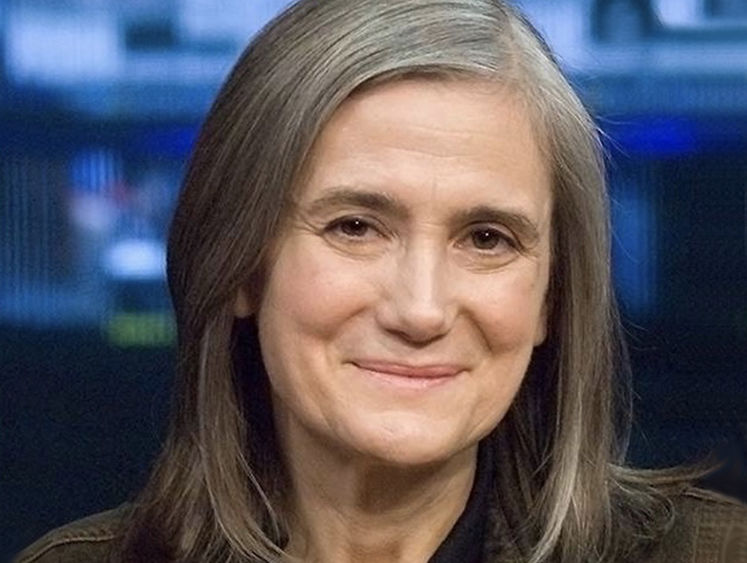 MIDDLETOWN, Pa. — Award-winning journalist and author Amy Goodman will present "Democracy in Crisis: The Power of Independent Journalism," at 7 p.m. on Wednesday, Oct. 5, in the Mukund S. Kulkarni Theatre at Penn State Harrisburg.
Goodman is host and executive producer of Democracy Now!, a national, independent news program that airs on over 1,400 public television and radio stations worldwide. She has co-authored six New York Times best-selling books, including her latest, "Democracy Now!: Twenty Years Covering the Movements Changing America."
Her numerous awards include the 2014 I.F. Stone Medal for Journalistic Independence Lifetime Achievement Award from the Nieman Foundation for Journalism at Harvard. She was the first co-recipient of the Park Center for Independent Media's Izzy Award, named for muckraking journalist I.F. Stone, and was inducted into the Park Center's I.F. Stone Hall of Fame. Her reporting on East Timor and Nigeria has won awards, including the George Polk Award, the Robert F. Kennedy Prize for International Reporting, and the Alfred I. duPont-Columbia Award.
The lecture, sponsored by the School of Behavioral Sciences and Education, will be followed by a book signing from 8:15 to 9 p.m. in the campus bookstore.
Goodman's lecture is free and tickets can be reserved at amygoodman.eventbrite.com. Penn State Harrisburg students should sign up to attend through the Engage@Harrisburg website.