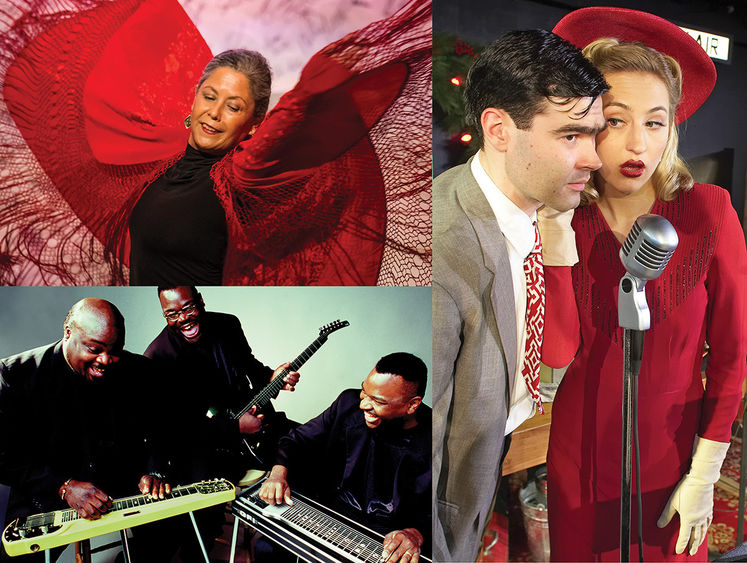 MIDDLETOWN, Pa. — Penn State Harrisburg has announced the performances and dates for the 2022-23 Kulkarni Cultural Series.
The series opens with a flamenco dance company performing at 7:30 p.m. on Thursday, Oct. 13. Founded in 2000 by artistic director Elba Hevia y Vaca, Pasión y Arte has achieved a reputation for creating groundbreaking contemporary feminist flamenco that is also deeply steeped in the centuries-old traditions of the southern Spanish masters. The group's flamenco integrates with other dance forms, mixed media, and experimentation in narrative and symbolic storytelling, embracing tensions between modern and classical approaches.
Shifting into the holiday season, the series will present "It's a Wonderful Life: Live from WVL Radio Theatre" at 7:30 p.m. on Wednesday, Nov. 30. This clever adaptation of Frank Capra's classic holiday film is set on Christmas Eve in 1945 in the fictional studio of WVL Radio Theatre, which is struggling to stay on the air one snowy winter's night. Professional voice actors perform all the loveable characters such as George and Mary Bailey, Violet Bix, and Clarence, angel second class. Madcap theatrics and live Foley sound effects will make for a fun and festive event. A holiday cookie reception will follow the performance.
Closing the series is The Campbell Brothers presenting "Sacred Steel: African American Gospel" at 7:30 p.m. on Thursday, Feb. 16, 2023. This soulful and energetic band rouses audiences with electric pedal steel guitar and powerful vocals. The tradition emerged from the House of God Keith Dominion Church, where for over 60 years it has been an integral part of worship and a vital American tradition.
All performances will be held in the Mukund S. Kulkarni Theatre at Penn State Harrisburg. Tickets for the series are on sale now, and can be purchased online at harrisburg.psu.edu/boxoffice. Advance online purchase of tickets is advised, as there is no guarantee of tickets at the door.