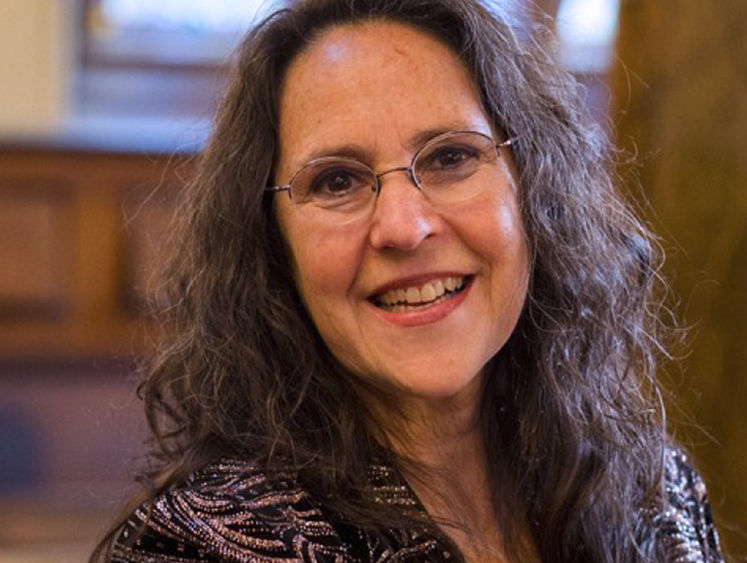 MIDDLETOWN, Pa. — The Center for Holocaust and Jewish Studies at Penn State Harrisburg will welcome Yiddish folk artist Susan Leviton, who will present "Af A Shpatsir: A Klezmer Strolls Around the World," on Tuesday, March 1, at noon, in the Mukund S. Kulkarni Theatre (Student Enrichment Center) on campus. The event will also be livestreamed on YouTube.
Leviton will present a musical travelogue, unpacking some of the unlikely intersections of Eastern European cultures with the richness of Yiddish songs, while exploring the term "klezmer" — what it has meant and what it means today.
Leviton is one of a few contemporary women reviving the craft of a cappella Yiddish singing, and in addition to her solo performances across the United States and in Ukraine, she has taken the stage with the Klezmatics, Michael Winograd, Zalmen Mlotek, Deborah Strauss and Jeff Warshauer, among others. Her current duo "TSOYBER!" (Magic!) features herself and Lauren Brody. Leviton's current recordings are titled "Zingendik!" and "Deep Skies," and they offer rarely heard songs in Yiddish, Hungarian, Judeo-Spanish, and Hebrew.
The event is free and open to the public. For additional information, contact Neil Leifert at 717-580-2954 or [email protected].