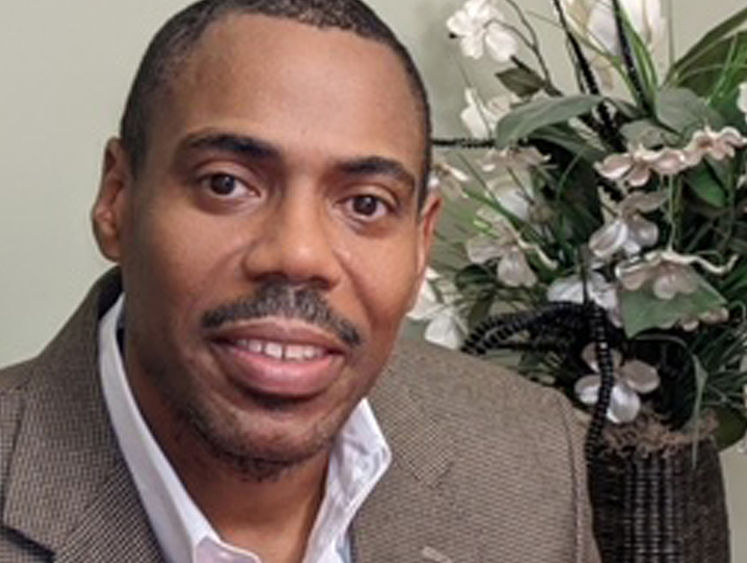 MIDDLETOWN, Pa. — Shaun Gabbidon, distinguished professor of criminal justice in Penn State Harrisburg's School of Public Affairs, was awarded the 2022 Outstanding Book Award by the Academy of Criminal Justice Sciences for his book "Shopping While Black: Consumer Racial Profiling in America."
The book, co-authored by George Higgins, University of Louisville, is the result of nearly two decades of research on racial profiling in retail settings.
The authors provide an overview of the history of consumer racial profiling (CRP) and the official and unofficial data sources and criminological literature on this topic, address public opinion polls, and examine the extent and impact of victimization. They also provide a review of CRP litigation, provide recommendations for retailers to reduce racial profiling, and chart some directions for future research.  
Gabbidon has authored more than 100 scholarly publications, including 75 peer-reviewed articles and 13 books. His most recent books include, "Shopping While Black: Consumer Racial Profiling in America"; "Criminological Perspectives on Race and Crime"; the co-authored texts "Race and Crime" and "Race, Ethnicity, Crime and Justice: An international Dilemma"; and the co-edited book, "Building a Black Criminology: Race, Theory, and Crime."
His research interests include race and crime; public opinion on race, crime and justice; security administration; criminology; and criminal justice pedagogy.
The recipient of numerous awards, Gabbidon most recently was named a fellow of the Academy of Criminal Justice Sciences in 2019. In addition, he received the 2015 Julius Debro Award for outstanding service, and the 2016 Outstanding Teaching Award, both from the Division on People of Color and Crime of the American Society of Criminology.
In 2020, he was named one of the most influential criminologists of the last decade by Academic Influence.
Gabbidon is a member of the American Society of Criminology and the Academy of Criminal Justice Sciences. He is also the founding editor of Race and Justice: An International Journal, the leading journal in the area of race, ethnicity and justice. He currently is the editor of the Journal of Criminal Justice Education.
Along with his doctoral degree, Gabbidon holds a master's degree in criminal justice from the University of Baltimore, and a bachelor of science degree in government administration with a specialty in criminal justice from Christopher Newport University.
The Academy of Criminal Justice Sciences is an international association established in 1963 to foster professional and scholarly activities in the field of criminal justice. ACJS promotes criminal justice education, research, and policy analysis within the discipline of criminal justice for both educators and practitioners.