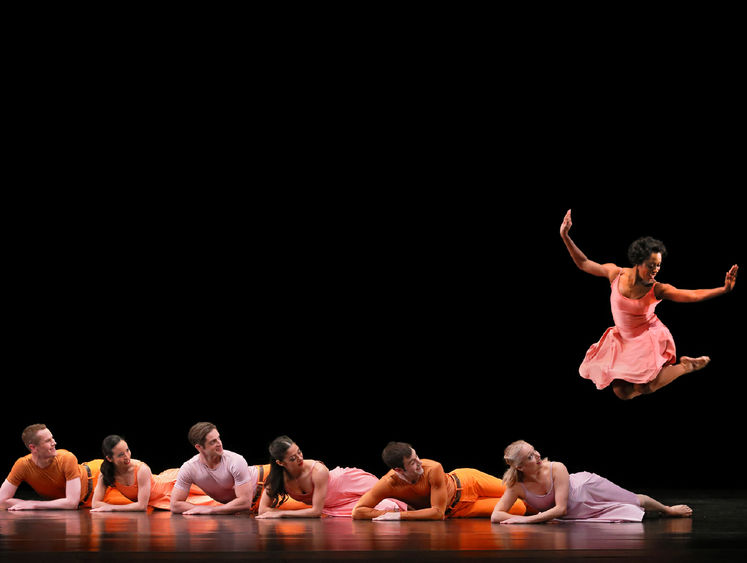 MIDDLETOWN, Pa. – As part of the Kulkarni Cultural Series at Penn State Harrisburg, the Paul Taylor Dance Company will perform a special one-night only performance at the Mukund S. Kulkarni Theatre at 7:30 p.m. Thursday, Jan. 27.
The Paul Taylor Dance Company is one of the world's most highly acclaimed and sought-after performing arts ensembles. Founded in 1954 by choreographer Paul Taylor, the company was led by Taylor until his death in 2018, after which his hand-chosen successor, company member Michael Novak, became artistic director. The company performs Taylor's repertoire, comprising 147 dances, as well as those by other modern dance choreographers, and has toured to more than 500 cities in 64 countries around the globe.
The evening program will feature the following dances:
Airs – Lyricism and power interplay in this fleet-footed dance exploring relationships and romance.
A Field of Grass – To songs sung by Harry Nilsson, A Field of Grass invokes America in the 1960s, where a central character experiences love, drugs, rebellion, and hope through his counterculture community.
Esplanade – The definitive Paul Taylor work, Esplanade is at once playful, somber, romantic and explosive. This pillar of modern dance instantly affirmed Taylor as one of history's greatest choreographers.
Tickets for performance are on sale now at the Kulkarni Theatre box office.