The Penn State Justice and Safety Institute administers Pennsylvania's training academy for the state's newly hired sheriffs and deputy sheriffs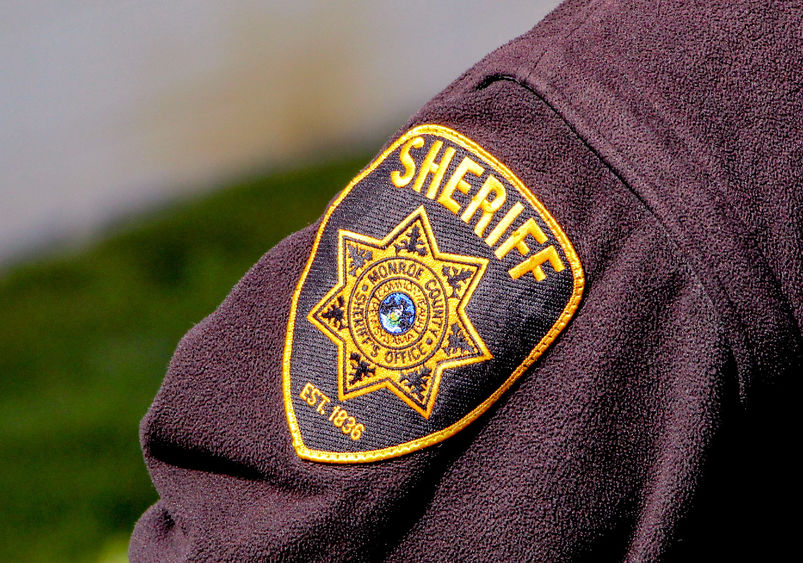 UNIVERSITY PARK, Pa. — The newest class of Pennsylvania deputy sheriffs will graduate from the state's Penn State-run training academy this week thanks to the collaboration between Pennsylvania and the University.
The Pennsylvania Sheriff and Deputy Sheriff Education and Training Program — run by the Penn State Justice and Safety Institute (JASI) — trains newly hired sheriffs and deputy sheriffs from all of Pennsylvania's 67 counties. Twenty-three deputy sheriffs will participate in the graduation ceremony on Friday, Dec. 17.
Graduate Sam Harker joined the Huntingdon County Sheriff's Office following 30 years with the Pennsylvania Department of Corrections. After retiring from the Department of Corrections, Harker said he wanted to help his community in a new way.
"I felt compelled to be back into uniform to try to establish better community relationships," he said. "That's one of the things that I strive to do in my small community — reestablish trust and confidence within us. We're good people, we're family members, we're going to uphold the law."
Thaddeus Cebula, from York County, said he became a sheriff's deputy to positively impact his community and the people he serves.
"We all want to be the change that's needed in modern policing and law enforcement," he said. "We want to connect with the community a lot more. As long as we continue to listen to people, we'll get back to better relationships."
The academy, held in State College, provides instruction in several law enforcement areas, including Pennsylvania crime codes and civil procedures, cultural diversity, ethics, firearms, first responder/first aid, defensive tactics, courtroom security and physical training.
Harker said the training academy has been one of the best he's experienced during his career.
"I've been to numerous trainings over 30 years. You had your hands on everything here, and it was physically and mentally demanding," he said. "You feel a different sense of pride and accomplishment when you complete it."
The graduating class will be the 62nd since the Pennsylvania Commission on Crime and Delinquency selected Penn State JASI as the academy's administrator in 2000. Sheriffs and deputy sheriffs, judges, attorneys, and local, state and federal law enforcements officers help deliver the training.
Cameron County deputy Michael Spaeth said the quality of instructors is what separates the Penn State academy from other training programs.
"These guys are truly the experts in their fields," he said. "They're the top guys, they're good at what they do, they're good at teaching it. It's what drives this academy above others — the staff that they've pulled together. It's top notch."
Visit the Penn State JASI website for more information. Penn State JASI, which is a Penn State Outreach service, partners with Penn State Harrisburg's School of Public Affairs.