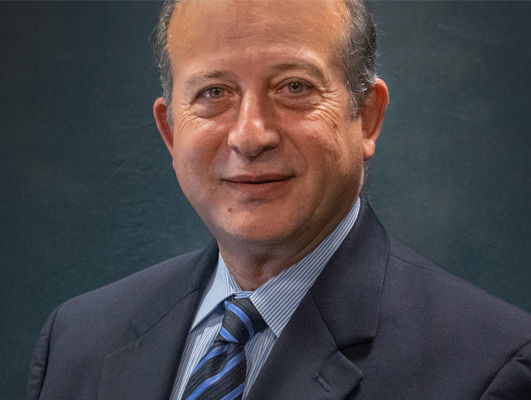 MIDDLETOWN, Pa. — Vahid Motevalli, director of the School of Science, Engineering, and Technology at Penn State Harrisburg, has been selected as secretary and treasurer of the board of directors of the American Society of Engineering Education's (ASEE) Engineering Research Council (ERC).
Established in 1893, ASEE is an international organization with more than 12,000 members of academia in engineering and engineering technology. The ERC is one of the three main councils of ASEE and provides leadership for all ASEE research-related activities.
Motevalli has been serving as an elected director on the ERC board since June 2018 and will serve as secretary and treasurer until 2023. He also will be representing Penn State Harrisburg on the ASEE Engineering Deans Council.
Since he first became involved with the ERC in 2013, Motevalli has worked to help deans and associate deans from small- to medium-sized engineering colleges and schools to have a more focused professional development on how to improve their research activities. Now that he is an officer of the board, Motevalli hopes to represent these smaller colleges in a more meaningful way.
ERC's main role is to organize the annual ERC meeting in March 2022, which brings together 100-120 engineering deans and associate deans to discuss best practices for improving their college's engineering research. In addition to helping to organize this meeting, Motevalli, as an officer of the board, tracks ERC funds and assists with board operations, communications, and the nomination process of future board members.
"I do enjoy [being a part of the ERC] and I continue to learn from the process, so it also helps me with doing my job here [at Penn State Harrisburg]," Motevalli said. "It gives exposure for Penn State Harrisburg because, while everybody knows about Penn State as a whole, many of my colleagues, other deans, or associate deans of engineering, may not know enough about Penn State Harrisburg, so it gives me an opportunity to promote our campus as well."