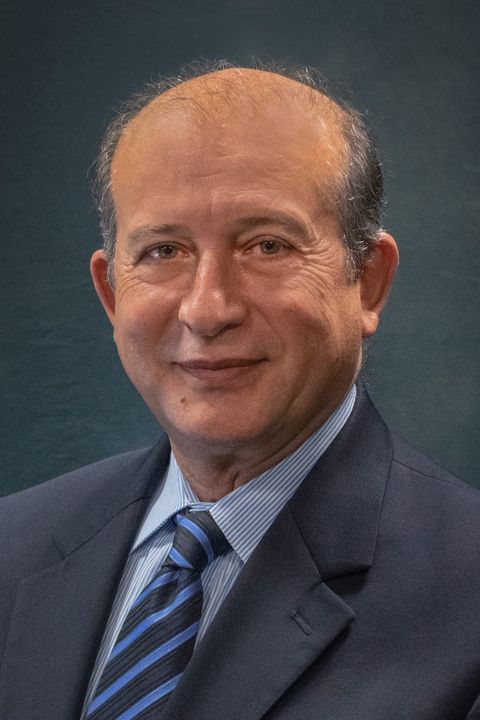 Interim Vice Chancellor for Academic Affairs, Chancellor's Office
777 W. Harrisburg Pike
Olmsted
Middletown, PA 17057
Biography

Vahid Motevalli, Ph.D. is the director of the School of Science, Engineering, and Technology (SSET), effective Aug. 16, 2021. Prior to joining Penn State, he had been a tenured professor of mechanical engineering and associate dean for research and innovation at Tennessee Tech's College of Engineering since August 2013. He concurrently served as the interim director of the Center of Excellence for Manufacturing Research at Tennessee Tech from 2014-2018. Prior to joining Tennessee Tech, he served at Purdue University as the founding director of the Center for Technology Development, project director and faculty advisor for the Purdue EcoCar2, and the head of the Mechanical Engineering Technology Department.

Dr. Motevalli has more than 35 years of teaching, research and administrative experience in academia, government and industry. He has been conducting interdisciplinary research and education throughout his career and considers collaboration as a cornerstone of his leadership approach. Serving as the principal investigator (PI) or co-PI, his externally funded research activities to date exceed $19 million. He has over 100 technical publications in addition to reports, presentations and invited talks and has directed more than 36 graduate students. His professional experience outside academia has included working in government, at national and government laboratories, and in consulting.

Dr. Motevalli has also served on several review panels for the National Science Foundation and other government agencies and the National Academies as well as serving as reviewer for several journals and conferences and on technical organizing committees. In December 2020, he was selected and placed on the Fulbright Specialist for a four-year term starting in January 2021. Motevalli served as the ASME Congressional Fellow in the U.S. House of Representative in 1995-96. He was a member of the National Academies Transportation Research Board Committee on Aviation Security and Emergency Preparedness from 2010 to 2019, and currently serves on the Standing Committee on Intergovernmental Relations in Aviation. Motevalli was elected to a three-year term on the Board of Directors of the Engineering Research Council of the American Society for Engineering Education in June 2018 and will continue as the secretary and treasurer of the board. Motevalli has also provided numerous commentaries and made appearances in the media about aviation safety and security issues.

Dr. Motevalli has also participated in several consulting projects including the process re-engineering of the Ethiopian Airport Enterprise, development of civil aviation laws and regulations for Afghanistan, advising the Department of Homeland Security on transportation security issues, international aviation security training quality assurance and several other projects in aviation safety and security, and fire safety.

Dr. Motevalli holds a bachelor of science, master's of science and a doctoral degree in mechanical engineering, all from the University of Maryland, College Park.
Education

B.S.; M.S.; Ph.D. (University of Maryland)