The holiday performance kicks off the 2021-22 Kulkarni Cultural Series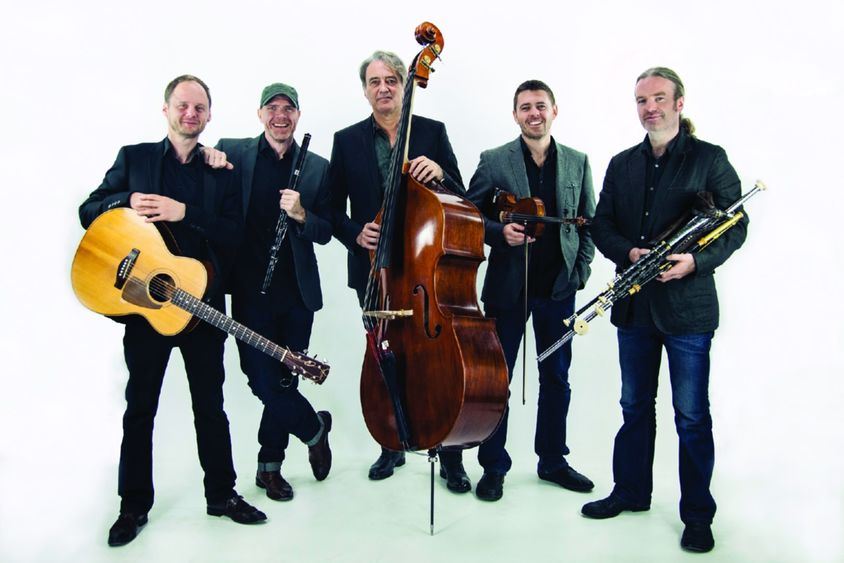 MIDDLETOWN, Pa. -- Award-winning Irish music group, Lúnasa, will kick off the 2021-22 Kulkarni Cultural Series with a special winter solstice holiday show at 7:30 p.m. Thursday, Dec. 2. in the Mukund S. Kulkarni Theatre at Penn State Harrisburg..   
"We are excited to welcome live audience members back to the Kulkarni Theatre," said Arts Manager Teri Guerrisi. "The upcoming Lúnasa concert will welcome in the holiday season."
Lúnasa, named after an ancient Celtic harvest festival, has been one of contemporary Irish music's leading voices since its formation in 1997. The group has been proclaimed an "Irish music dream team" by "Folk Roots" magazine. Over the years, the group has sold over a quarter of a million records, collaborated with notable artists outside the tradition, and performed over 2,000 shows across 36 countries. This includes appearances at leading music festivals and at high-profile concert venues such as Carnegie Hall, The Hollywood Bowl, National Concert Hall (Dublin), and Paris Bercy. Their complex arrangements and energizing sound have riveted audiences around the world and rapidly earned them high regard among critics.  
Lunasa's current lineup includes Trevor Hutchinson, who achieved fame as the bassist with The Waterboys; uilleann piper Cillian Vallely, who toured with Riverdance and recorded with Bruce Springsteen; Kevin Crawford, widely considered one of Ireland's greatest flute players; award-winning fiddler Colin Farrell, who has performed with Project West, Grada and Michael McGoldrick; and All-Ireland winning multi-instrumentalist, Patrick Doocey, who is quickly becoming one of the most in-demand accompanists on the Irish music scene today.  
Lúnasa will be joined by guest artist Dave Curley. Hailing from County Galway on the west coast of Ireland, Curley has brought his wealth of talents to the largest stages in North America and Western Europe. Curly -- a multi-instrumentalist, singer and dancer -- has been making big waves in the Irish music scene in his native country, Europe, and the USA. He is a member of groups such as SLIDE, One for the Foxes, and the Crannua Collective. One for the Foxes received "Album of the Year" for its 2020 release of "Take a Look Around" from the ACSLR Music Awards.
Tickets for the Lúnasa concert are on sale now at harrisburg.psu.edu/boxoffice. All in person attendees are required to wear masks and follow COVID-19 safety protocols. The concert also will be livestreamed from the Kulkarni Theatre and livestream tickets are available for purchase.