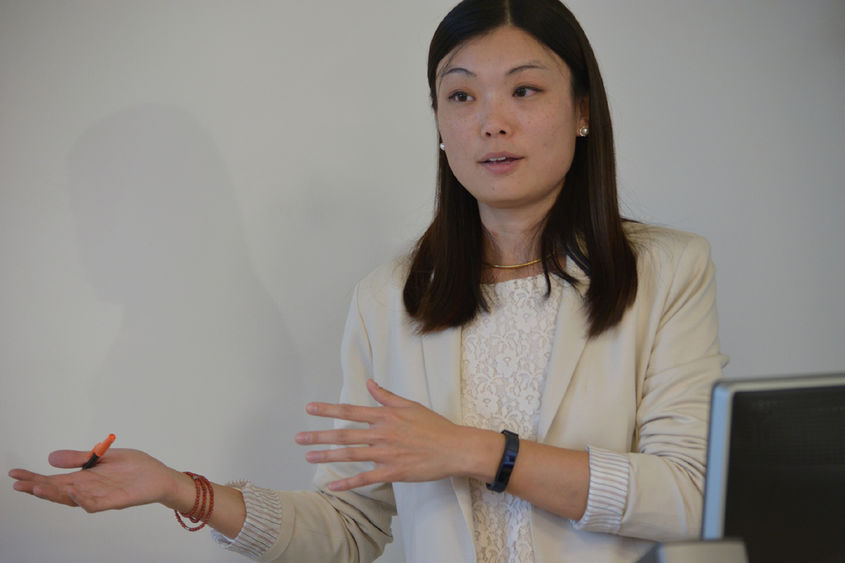 MIDDLETOWN, Pa. — Siyu Liu, assistant professor of criminal justice in Penn State Harrisburg's School of Public Affairs, has been named a 2021 Criminal Justice Administrative Records System (CJARS) research fellow.
"I am very grateful for the support and opportunity of this fellowship to further my project integrating CJARS data with a few rich Census datasets on the topic of desistance among justice-involved individuals," Liu said. Desistance is the process of abstaining from crime by those with a previous pattern of offending.
Liu graduated from Peking University with bachelor's degrees in biomedical English and in psychology. She studied criminology and criminal justice at the University at Albany (SUNY) School of Criminal Justice, obtaining her master's degree in in 2010 and a doctoral degree in 2014.
She specializes in quantitative research on the topics of juvenile delinquency, Fourth Amendment protections and police legitimacy, and the death penalty in China. Her research has a comparative focus through empirical studies of China and the United States. Liu is an active member of a group of Chinese criminologists based in the U.S. and has been presenting her research projects in more than eight prestigious universities in China.
Her professional affiliations include the American Society of Criminology, the Association of Chinese Criminology and Criminal Justice in the US, and Chinese American Professors and Professionals of Pennsylvania.
The Criminal Justice Administrative Records System (CJARS) within the Institute for Social Research at the University of Michigan is creating a nationally integrated repository of data following individuals through the criminal justice system. Since its founding in 2016, CJARS has collected tens of millions of records from more than a dozen states. The aim of the system is to build a database that follows every criminal episode from arrest to final sanction.