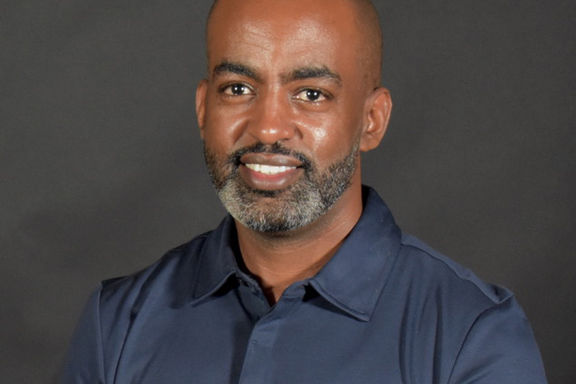 MIDDLETOWN, Pa. — Yonatan Tewelde, assistant teaching professor of media production and broadcast in Penn State Harrisburg's School of Humanities, received the 2021 Kenneth Harwood Outstanding Dissertation Award at the annual Broadcast Education Association's (BEA) International Conference and Awards Ceremony in April.
Established by Kenneth Harwood, professor at the University of Houston and a former president of the BEA, this academic prize of $1,000 is awarded each year to the person with the best doctoral dissertation in the broadcasting and electronic media field, according to the BEA.
Titled "Chatroom Nation: An Eritrean Case Study of a Diaspora PalTalk Public," Tewelde spent three years researching and writing his dissertation.
"This dissertation analyzes the ways diaspora migrants have been utilizing PalTalk chatrooms as venues for political deliberation, activism and peacebuilding," Tewelde said in his dissertation summary. "By relating to annihilated traditional and modern civic spheres in the country, I explore the case study of how diaspora Eritreans build dynamic communities of solidarity and engage in counter activities against their government."
Tewelde used digital ethnography, which is a research method that utilizes modern technology to collect data on the human experience.
Tewelde said he was honored when he found out he won an award from the organization.
"It was a very sweet way of finishing my three-year research process, so it was absolutely fantastic," Tewelde said. "I was very humbled and very encouraged."