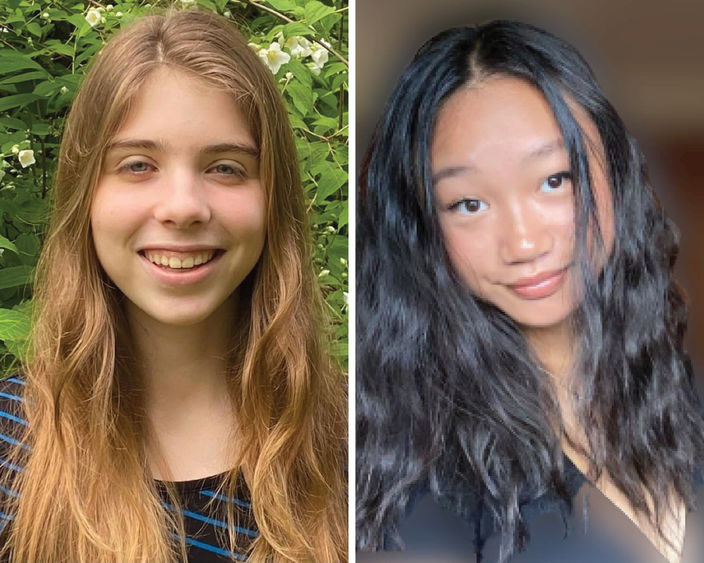 UNIVERSITY PARK, Pa. — "What is stopping me from chasing my dreams?" asks rising 11th grader, Faith Elia of Churchville, Pennsylvania, in her essay, "Divergent." This first-place essay explores how the novel of the same title by Veronica Roth inspired Elia to take risks in embracing her differences and independence despite fears in the 2021 Wordstruck Micro Essay contest.
"Wordstruck: Micro Essays on Literature that Redefined You" is an essay contest administered by the Pennsylvania (PA) Center for the Book for 10th- to 12th-grade Pennsylvanians and it invites writers to describe how a self-selected piece of literature redefined their behavior, attitude, worldview and/or personal perspective.
Elia submitted her essay as part of classwork assigned by Council Rock High School South English teacher, Rhonda Sharp. As this year's first-place winner, Elia will be awarded $350.
Also being recognized is second place winner, Haley Qin of Pittsburgh for her essay "Layers Upon Layers" about the novel "Call Me by Your Name" by André Aciman. She writes that this novel taught her to consider "the fragmented stories that make up everyone's current chapter" with deeper empathy.
Qin is a graduate of Upper Saint Clair High School and bound for Cornell University. She will be awarded $150 for her second place essay.
The Pennsylvania Center for the Book's 2021 Wordstruck contest state judges included:
Emily R. Aguilo-Perez, assistant professor of English - Children's Literature, West Chester University, West Chester, Pennsylvania.
Carolyn Cook, associate professor of education and department chair, Mount St. Mary's University, Emmitsburg, Maryland, and resident of Shippensburg, Pennsylvania.
Marjorie Maddox Hafer, poet, author, and professor of English and creative writing, Lock Haven University, Lock Haven, Pennsylvania.
Theresa M. Hoover, assistant professor of education, Wilson College, Chambersburg, Pennsylvania.
Bernadette A. Lear, affiliate faculty, Penn State Education Library and PA Center for the Book - University Park, and reference librarian - Penn State Harrisburg, Harrisburg, Pennsylvania.
The PA Center for the Book is an affiliate of the Center for the Book established in 1977 at the Library of Congress. It encourages Pennsylvania's citizens and residents to study, honor, celebrate and promote books, reading, libraries and literacy.
In addition to the Wordstruck contest, the PA Center for the Book administers the Lee Bennett Hopkins Poetry Award, the Lynd Ward Graphic Novel Prize, the Public Poetry Project, Words of Art, A Baker's Dozen: The Best Children's Books for Family Literacy, Poems from Life, and the interactive Literary & Cultural Heritage Maps of Pennsylvania.
For more information about the Wordstruck contest, visit the Wordstruck: Micro Essays on Literature that Redefined You page of the PA Center for the Book website, or contact Nicole Miyashiro, writer-in-residence ([email protected]).