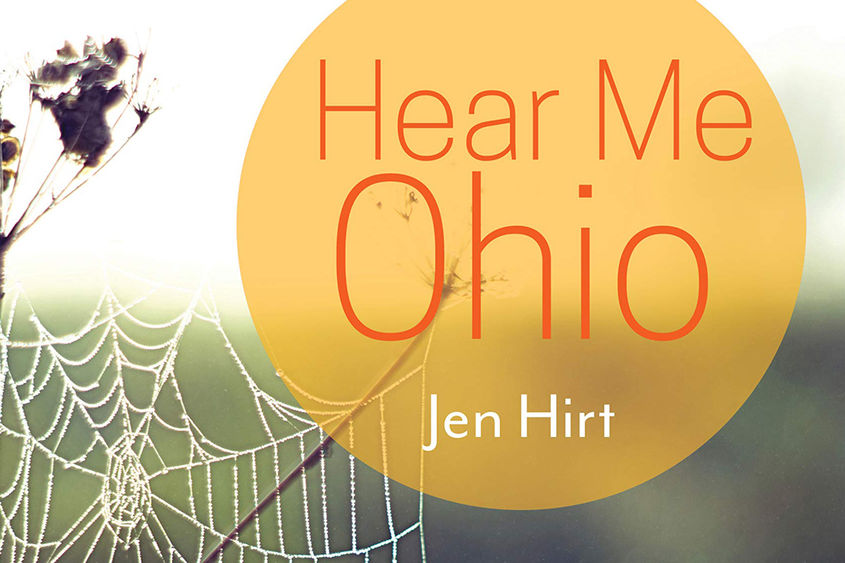 MIDDLETOWN, Pa. – "Hear Me Ohio" by Jen Hirt, associate professor of creative writing and composition, won "silver" in the adult nonfiction essay category of the 2020 Foreword INDIES Book of the Year contest.
"Hear Me Ohio" (University of Akron Press, 2020) is a collection of essays about leaving Ohio while always looking back at it from places as far and different as Idaho, to the familiar forest of an arboretum in Kentucky, to the Pennsylvania riverbanks of the Susquehanna River. Hirt writes about loss and discovery, but also horseradish and hold-ups, unicorns and spiders, chestnuts and dobsonflies, dogs and kayaks.
Hirt's book was published right before the coronavirus pandemic, making it difficult for her to promote and celebrate the book.
"I'm grateful for the national awards committee that persevered through what has been a strange year indeed," said Hirt. "The first group to invite to me an in-person reading and book signing — held in June 2021, more than a year after publication — was the Akron City Women's Club in Akron, Ohio … It was a thrill to talk in person, and I'm hoping to do more events in 2021 with my award-winning book."
Foreword Reviews INDIES Book of the Year Awards recognize the best books published in 2020 from small, independent and university presses, including university and author publishers. The INDIES is a national competition with over 2,000 entries across the 55 categories.
Hirt also won a gold Foreword INDIES award in the anthology category in 2016 for the anthology, "Creating Nonfiction: Twenty Essays and Interviews with the Writers," which she edited with Professor Erin Murphy of Penn State Altoona.