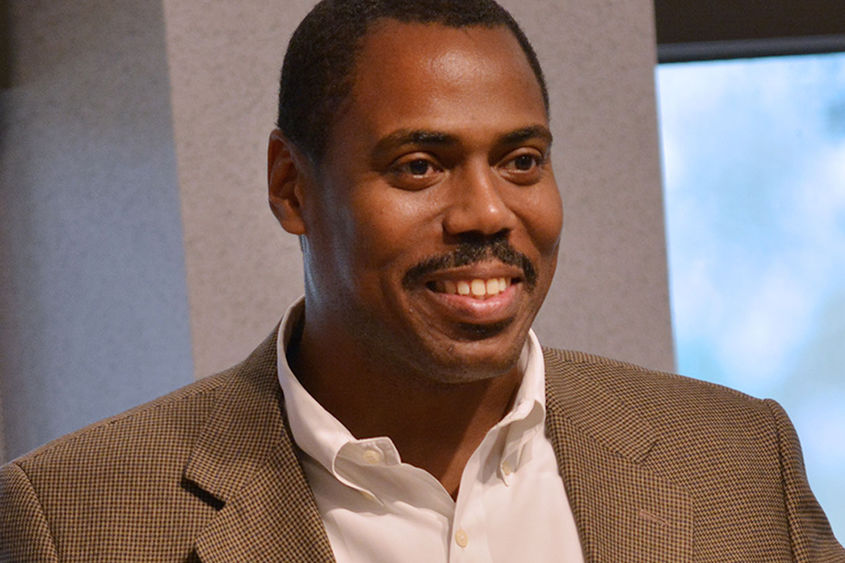 MIDDLETOWN, Pa. – Shaun Gabbidon, distinguished professor of criminal justice in Penn State Harrisburg's School of Public Affairs, has been named a Distinguished Alumnus by Indiana University of Pennsylvania, an honor bestowed upon fewer than 400 of its more than 150,000 alumni. Gabbidon received his doctoral degree in criminology in 1996.
Honored during a virtual ceremony in April, Gabbidon is a world-renowned criminologist. He has served as a fellow at Harvard University's W.E.B. Du Bois Institute and has taught at the Center for Africana Studies at the University of Pennsylvania.
Gabbidon has authored more than 100 scholarly publications, including 75 peer-reviewed articles and 13 books. His most recent books include the co-authored monograph, "Shopping While Black: Consumer Racial Profiling in America"; "Criminological Perspectives on Race and Crime"; the co-authored texts "Race and Crime" and "Race, Ethnicity, Crime and Justice: An international Dilemma"; and the co-edited book, "Building a Black Criminology: Race, Theory, and Crime."
His research interests include race and crime; public opinion on race, crime and justice; security administration; criminology; and criminal justice pedagogy.
The recipient of numerous awards, Gabbidon most recently was named a fellow of the Academy of Criminal Justice Sciences, in 2019. In addition, he received the 2015 Julius Debro Award for outstanding service, and the 2016 Outstanding Teaching Award, both from the Division on People of Color and Crime of the American Society of Criminology.
In 2020, he was named one of the most influential criminologists of the last decade by Academic Influence.
Gabbidon is a member of the American Society of Criminology and the Academy of Criminal Justice Sciences. He is also the founding editor of Race and Justice: An International Journal, the leading journal in the area of race, ethnicity and justice. He currently is the editor of the Journal of Criminal Justice Education.
Along with his doctoral degree, Gabbidon holds a master's degree in criminal justice from the University of Baltimore, and a bachelor of science degree in government administration with a specialty in criminal justice from Christopher Newport University.