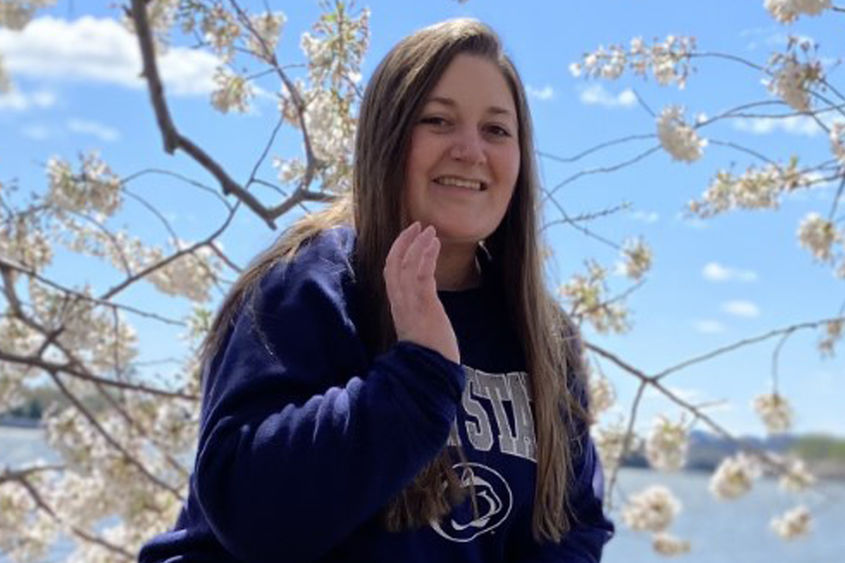 Samantha Erin Mercer, who will receive her bachelor of science in criminal justice as part of Penn State Harrisburg's Class of 2021, reflected on finding an academic path perfect for her:
My journey to graduation was not easy to say the least. I came into college not knowing what to expect, and even though they say high school prepares you for college, it truly does not. I started out at Penn State York as a psychology major, and three years into it I realized that, that major was not for me. I switched to Penn State Harrisburg where my new major was criminal justice, and it was the best decision I had ever made. In a little over a year, I improved my grades from Bs and Cs as a psychology major, to mostly A's and Bs as a criminal justice major. With my new major I had finally chosen a major that was perfect for me and that I genuinely wanted to further my education in. It was not easy, but I have finally made it.
Penn State Harrisburg has impacted my life in so many ways by opening me up to a larger campus to make new friends and helping me to further educate myself in the major I wanted and has all around made me the happiest I have ever been. After graduation, I will continue my education in graduate school to get my master's in criminal justice.