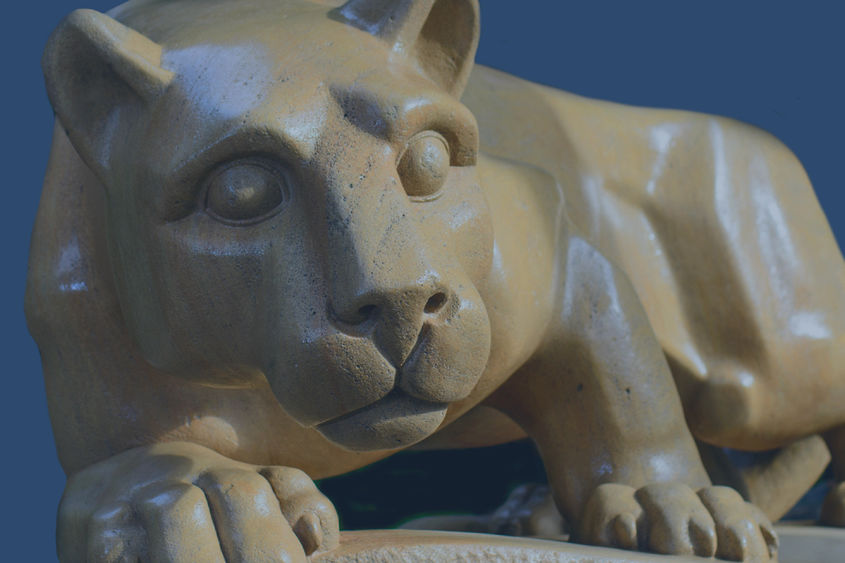 MIDDLETOWN, Pa. — Twenty-seven students from Penn State Harrisburg's School of Business Administration were recently inducted into Beta Gamma Sigma, an international honor society that recognizes business excellence.
The students join a growing worldwide network of more than 830,000 outstanding business professionals who have earned recognition through lifetime membership in Beta Gamma Sigma. Only students ranking in the top 10% of baccalaureate and the top 20% of graduate programs at schools accredited by AACSB International, the Association to Advance Collegiate Schools of Business, are eligible for this invitation.
Also inducted was School of Business Administration faculty member David Buehler, associate professor of economics. Additionally, the Penn State Harrisburg chapter of Beta Gamma Sigma was named a Highest Honors Chapter for the fourth straight year, the highest recognition a collegiate chapter can receive. This distinction is earned through high levels of student, chapter and faculty engagement with Beta Gamma Sigma throughout the year.
Graduate inductees included:
Amanda Busler – Lemoyne, Pennsylvania
Madison Dudek – Enola, Pennsylvania
Weiyuan Fan – Middletown, Pennsylvania
Tracey Johnson – Mechanicsburg, Pennsylvania
Tram Anh Le – Harrisburg, Pennsylvania
Vysnavi Mathavaraj – Mechanicsburg, Pennsylvania
Paven Patel – Hershey, Pennsylvania
Danielle Peiffer – Hershey, Pennsylvania
Daniel Pugh – Mechanicsburg, Pennsylvania
Rishabh Sai – Mechanicsburg, Pennsylvania
Zachary Smith – Harrisburg, Pennsylvania
Amy Swanger – Marietta, Pennsylvania
Marc Weber – Lancaster, Pennsylvania
John Yarrish – Hummelstown, Pennsylvania
Li Yin – Hummelstown, Pennsylvania
Undergraduate inductees included:
Haseeb Ahmad – Mechanicsburg, Pennsylvania
Kiersten Allander – Camp Hill, Pennsylvania
Kylee Altland – Harrisburg, Pennsylvania
Spiros Angelopoulos – Harrisburg, Pennsylvania
James Gonroski, II – Andover, New Jersey
Fazeela Kanwal – Mechanicsburg, Pennsylvania
Madelyn Kelley – Lancaster, Pennsylvania
Mickyothma Rai – Harrisburg, Pennsylvania
Emma Shepler – Carlisle, Pennsylvania
Amanda Walton – Harrisburg, Pennsylvania
Nicholas Williams – Lititz, Pennsylvania
Brendan Wilson – New Freedom, Pennsylvania