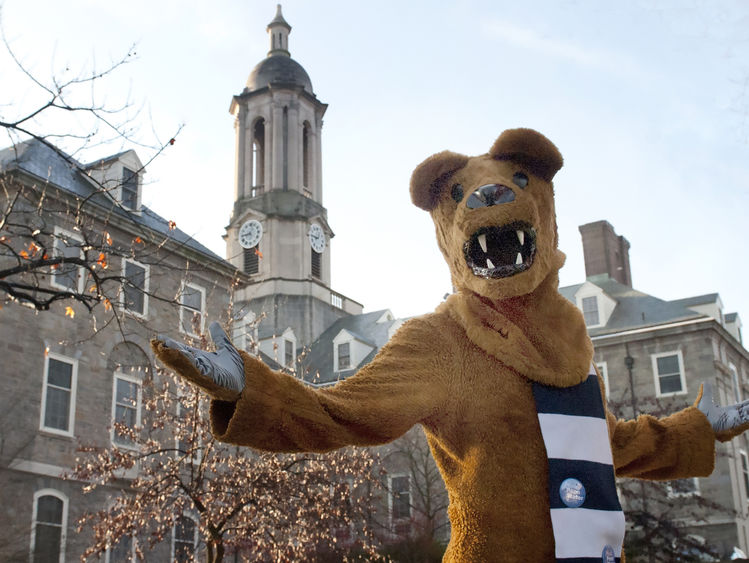 As part of our regular "We Are!" feature, we recognize ten Penn Staters who have gone above and beyond what's asked of them in their work at the University. Do you know someone who deserves a shout-out? If you do, consider taking a minute to nominate that person by filling out a short online form.
This week, we'd like say thank you on behalf of the entire University community to:
Wes Stauffer, staff member at Penn State Harrisburg, whose nominator wrote: "Wes does an amazing job of keeping the grounds around Church Hall on the Penn State Harrisburg campus looking beautiful. Even though most staff are working remotely, Wes has continued his hard work and even shared pictures of the flowers and trees around the building so we could enjoy them."
Sonia Delaquito, staff member at Penn State Berks, whose nominator wrote: "Sonia, Learning Center Director, was instrumental in creating the Penn State Berks Center for STEAM Outreach and Collaboration, and is a co-founder of our LionSideChats. Due to a maternity leave, she also spent the Fall 2020 semester serving as the Acting Penn State Berks Student Disability Resources Coordinator."
Jennifer Anderson, staff member at Penn State Behrend, whose nominator wrote: "Jennifer is an outstanding employee who loves Penn State and goes above and beyond her role to help students, faculty and staff with their healthcare needs!"
Mary Dubbink, staff member at Penn State New Kensington, whose nominator wrote: "Campus registrars have been particularly hard hit during the pandemic, and Mary has risen to the occasion even though she is jugging many demands. Even without the usual level of staffing in her area, she has been a great help to students and faculty, going above and beyond for the campus."
Megan Bratkovich, staff member at Penn State New Kensington, whose nominator wrote: "Megan always has the students at heart and demonstrates her care through conversations and engagement. During the pandemic, she stepped up and took on an additional role as the Safety Pandemic Officer. She has worked diligently to help keep our campus safe while directing the athletic department."
Todd Camp, staff member at Penn State Harrisburg, whose nominator wrote: "Todd has been an amazing during this pandemic! For coming into his new position, he has been superb and taken up the reigns like no other. His work with Harrisburg and the COCC has been commended and should be recognized. For as much as he has on his plate, he always makes time for us! Thank you Mr. Camp!"
Tami Hile, staff member at Penn State Harrisburg, whose nominator wrote: "Tami is our leader in the SSET Department at Penn State Harrisburg. She has gone above in all aspects of trying to help us learn and figure out SIMBA. We would be lost as a team without her leadership!"
Maria Franek, staff member in Penn State Human Resources, whose nominator wrote: "Maria is taking recruiting to the next level at Penn State! She has helped our college understand they new process and system, partnered with managers and continues to keep her HR partners in the colleges up to date on the latest information. We are lucky to have Maria as our recruiter!"
Marie Kurtz, speech-language pathologist with Penn State Health, whose nominator wrote: "Marie is a wonderful mentor and visionary, leading the Speech Pathology team at Penn State Health and Penn State to new levels. In addition to her primary role as lead Speech Pathologist, she is working to build the undergraduate Communications Science Disorders program and develop the master's in speech-language pathology degree at Penn State Harrisburg."
Thank you Wes, Sonia, Jennifer, Mary, Megan, Todd, Tami, Maria and Marie — and everyone who helps make Penn State such an incredible community!