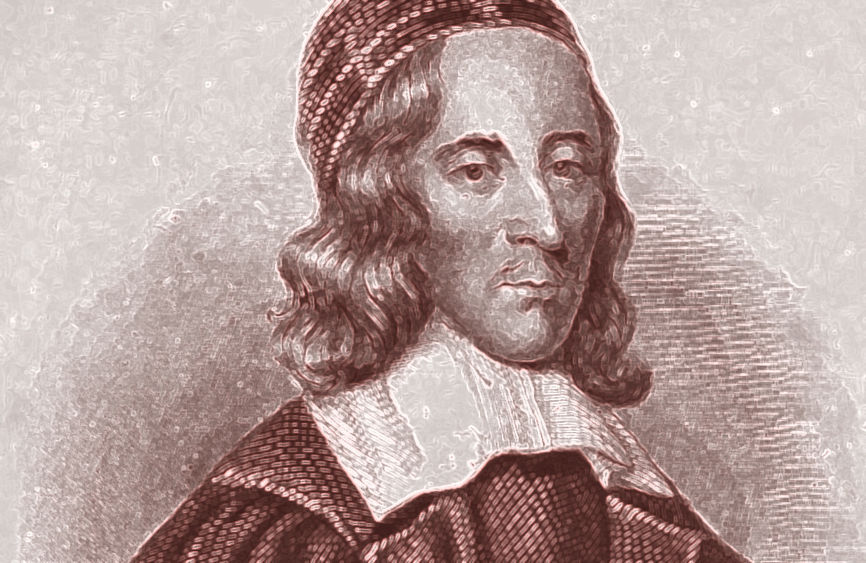 MIDDLETOWN, Pa. – Jeffrey Beck loves poring through archives in an effort to uncover secrets that can reveal the past. That's how he came across a letter at the University of Cambridge written in 1620 by George Herbert, a well-known English devotional poet and friend of John Donne.
"The letter is brief and formal, but it opens another window into Herbert's life," Beck, director of the School of Humanities at Penn State Harrisburg, said.
Beck added that the first biography about Herbert was written in the 17th century, but there is still more to learn.
"We thought we had all we knew, and lo and behold in the 21st century — 400 years later — we find a letter that shows his life in a whole new light," he said.
Beck found the letter through correspondence with Jacqueline Cox, keeper of the university archives at Cambridge. She had catalogued thousands of court records between 1540 and 1700 from the Vice-Chancellor's Court of Cambridge.
The discovery and its implications for Herbert's biography appeared in the February 2021 issue of Modern Philology. A transcript and photograph of the letter, as well as more information about George Herbert, can be found in the article.
The letter asks the registrary of the University of Cambridge to consider Edward Parrat as a scholar's servant to Herbert and to name Parrat a person of privilege.
People of privilege could be tried by the University Court instead of the borough or church courts and were exempt from borough taxes.
The letter shows that Herbert was active as an orator at Cambridge for longer than many of his biographers have thought, Beck said. An orator gave speeches when important people like kings and dukes came to visit, and wrote letters on behalf of the university. It was often a steppingstone to political ambition.
The letter also hints at Herbert's concerns about money and the cost of keeping a servant at the university. It shows he could be particular when it came to servants — a previous one was "unserviceable," he wrote in his letter. In another of his works, Herbert wrote that servants should be educated in Christianity "as part of a godly and well-ordered family."
Beck said he has always had an interest in Herbert because of the poet's struggles between his ambition and his religion, as reflected in his writings. Herbert came from an aristocratic family and had brothers in important positions. He also felt "God wanted him for more than seeking his own ends," Beck said.
Herbert also struggled with his health, dying at 40 of tuberculosis.
"I found it sad, the idea of someone dying of tuberculosis at a young age when he still had so much to give," Beck said. "George Herbert was an immensely eloquent man who could have written and done so much more. Maybe he would have become a bishop instead of the country parson he became toward the end of his life."
Beck suspects there are more secrets hidden in the archives. He said the archives can reveal that historical figures "are not as far away as we thought. Their struggles are ones we still face."