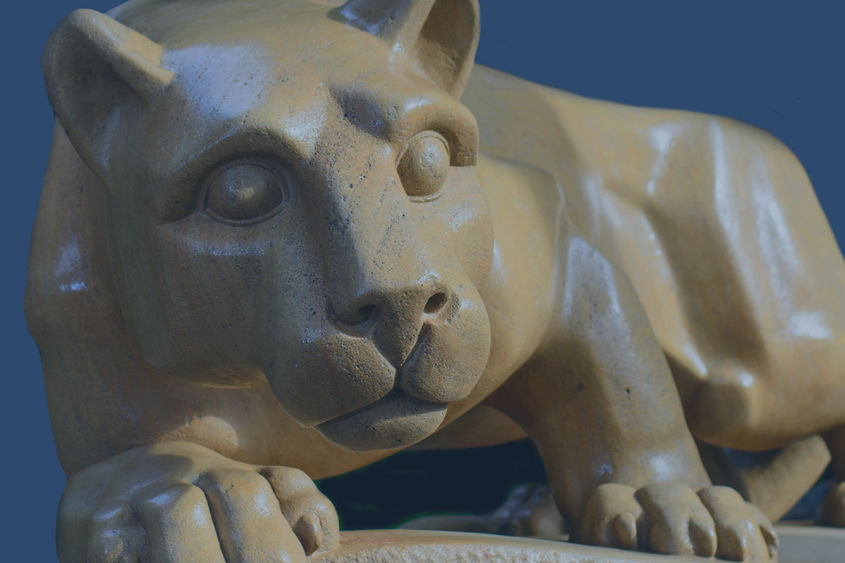 MIDDLETOWN, Pa. – Penn State Harrisburg has announced the recipients of the college's annual Alumni Achievement Awards. One graduate from each of the college's five academic schools earned the accolade thanks to their outstanding professional accomplishments.
A virtual ceremony to recognize award recipients was held on October 8. Watch the ceremony here.
Rita Girondi, 1973, 1979g
The School of Behavioral Sciences and Education recognized Rita Girondi, president of Training Masters Inc. She is the leader of a team with a combined 20 years' experience across the teaching, technology, school management, business ownership, corporate leadership, sales, and personnel training fields. Girondi has spent nearly five decades as an education professional, including 12 years as a teacher before moving on to leadership positions with schools in Pennsylvania and California. She formed Thompson Learning Corporation in 1995, serving as president and CEO for seven years until the schools became part of Kaplan Higher Education. She started Training Masters Inc. in 2002. Girondi is a strong advocate for community fundraising events, having served as co-chair of the I.O. Silver Hearts and the Style and Strong events for a decade. These events have  helped raise nearly $2 million for the Penn State Health Cardiovascular Specialties Clinic. She is a National Education Centers President's Award winner, as well as a Pennsylvania Business Woman's Award honoree. Girondi earned a bachelor's degree in Humanities and master's of education degree in teaching and curriculum from Penn State Harrisburg, her certificate in educational administration from the University of Pennsylvania, and a doctorate in education from Temple University.
Brian Rusignuolo, 2013g
The School of Business Administration honored Brian Rusignuolo, chief information officer and senior vice president of Select Medical Group Corporation. He provides technology vision and strategy for one of the largest providers of specialized acute and post-acute care in the nation. Select's network includes more than 130 hospitals that specialize in long-term acute care, as well as 1,700-plus outpatient clinics that offer physical and occupational therapy. He joined Select Medical in 2001 where he has grown talent and mentored leaders among the information services team. Rusignuolo serves as the treasurer of the board of the Technology Council of Central Pennsylvania and is a member of the Penn State Harrisburg IT Advisory Council. He is also on the board of advisors for Harrisburg University IT Professional Development. Rusignuolo is a graduate of Gettysburg College and earned his M.B.A. from Penn State Harrisburg.
Carol Schaubhut, 1991
Carol Schaubhut, the owner of Steri-Clean Maryland/Delaware, is this year's recipient from the School of Humanities. Her company is a premier biohazard, crime scene, and hoarding clean up specialist in the Maryland and Delaware area. Steri-Clean Maryland/Delaware's goal is to help those affected by hoarding by providing individuals with tools and skills necessary to live a clutter-free life. Most recently, Schaubhut and her company have played a large role in the sanitization of numerous schools, office buildings, and government sites during the COVID-19 pandemic. Prior to Steri-Clean, Schaubhut worked for an IT placement firm following a 21-year career in broadcast radio that included stints in Dallas, Texas, Allentown, Pennsylvania, and Lancaster, Pennsylvania. She earned a bachelor of humanities degree from Penn State Harrisburg after receiving her associate of arts degree in mass communications at Harrisburg Area Community College.
La-Verna Fountain, 1983
The School of Public Affairs honored La-Verna Fountain, the founder and president of Meaningful Communications Matter, LLC. Her organization uses training to focus on bridging the divide of misunderstandings in the home, community, and workplace and developing intentional and healthy dialogue. She previously served as the vice president for strategic communications and construction business initiatives at Columbia University, where she led internal and external communications for the university's largest administrative office, consisting of 2,000 people, and administered a number of award-winning programs and products designed to enhance minority, women, and locally-owned businesses. She currently is an instructor with Columbia's school of professional studies. Fountain is a former senior advisor for Save the Children, an international child relief organization that serves low-income rural and urban communities across the country. She began a government career in Pennsylvania becoming the first Black and first female press secretary/public information officer for the Pennsylvania State Police. A veteran of the U.S. Army and the author of two books, Fountain earned her master of science degree in negotiations and conflict resolution from Columbia, her bachelor's degree in public policy from Penn State Harrisburg, and her associate's degree in police administration from Harrisburg Area Community College.
David Ellis, 1991
David Ellis, the president and chief executive officer of Entergy New Orleans, LLC, has been recognized by the School of Science, Engineering, and Technology. His role includes overseeing the company's financial and operational performance, customer service, regulatory and governmental relations, economic development programs, communications, charitable contributions, and environmental policy. Ellis has nearly 30 years of experience providing global reliability and clean energy technology solutions, having previously served as president of New Jersey-based Global Power Technologies. He has also held numerous leadership positions at energy-focused companies, including demand-response company Comverge and wholly owned subsidiary Clean Power Markets. His current organization provides electricity and natural gas to hundreds of thousands of consumers. Ellis has written and contributed to various professional trade publications and newsletters, as well as presented at multiple national venues, including the Edison Electric Institute, the National APPA Conference for Colleges and Universities, and the World Energy Engineering Conference. He earned his master of business administration from Eastern University after receiving a bachelor of science in electrical engineering from Penn State Harrisburg. He has also completed certificate-based coursework at Drexel University and the Wharton School of Business at the University of Pennsylvania.
To nominate a Penn State Harrisburg graduate for a future alumni achievement award, contact the alumni office.