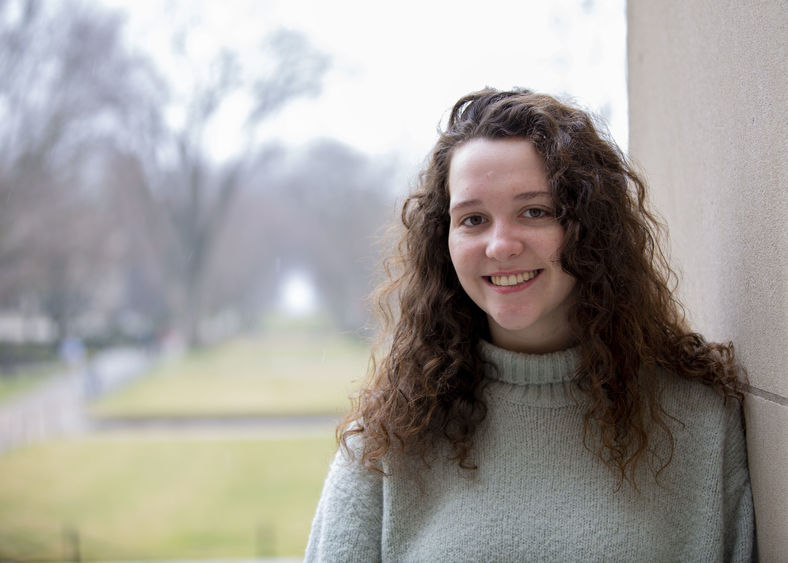 UNIVERSITY PARK, Pa. — With just a few weeks until the 2020 election, the newly-formed League of Women Voters chapter at University Park has created a one-stop shop for voting information for students across the commonwealth.
The nonpartisan student voting guide aims to take some of the stress away from student voting by addressing questions about voter registration, mail-in ballots, in-person voting and more. It is part of the chapter's goal to increase Penn State student voter turnout from 36% to 50% this year.
"Students face the responsibility of registration and voting near the same time as midterm exams and papers, adding another time consuming responsibility on top of an incredibly busy time," said Sarabeth Bowmaster, the chapter's president and a sophomore majoring in communication arts and sciences, philosophy and women's studies. "We are also committed to encouraging students to vote because we, as the youngest generation of voters, have the most to gain and lose with these election."
Beyond the mechanics of where and how to vote, the guide also includes information on how to learn about candidates and the importance of voting and civic engagement.
"We are entering adulthood and getting ready to join 'the real world,' making us the most vulnerable to political decisions," Bowmaster said. "With this, it's so important to help students use their voice with voting to make these decisions that will impact them for years to come."
Penn State students in the League of Women Voters chapter created the guide, with assistance from Jessica O'Hara, the chapter's adviser and associate professor of communication arts and sciences at University Park; and Catherine Rios, associate professor of humanities and communications at Penn State Harrisburg.
The Penn State League of Women Voters voting guide is available at sites.psu.edu/pennstatevoting/.