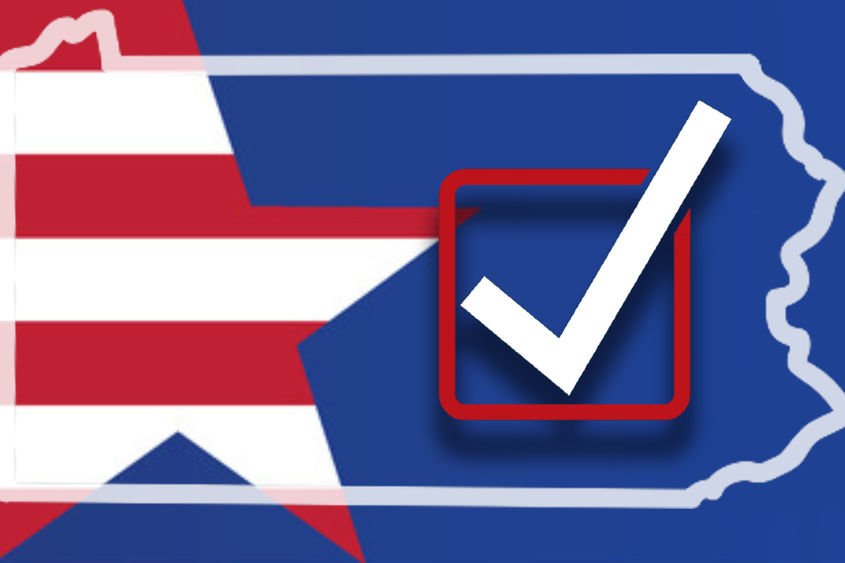 MIDDLETOWN, Pa. — Penn State Harrisburg's School of Public Affairs will host a panel discussion on the ongoing debates around Pennsylvania's election law and potential vulnerabilities and consequences of those vulnerabilities heading into the 2020 presidential election. The discussion will be held from 5 to 6:15 p.m. on Tuesday, Sept. 29, via Zoom.
A panel of nationally recognized, independent election law experts will join Dan Mallinson, assistant professor of public policy and administration at Penn State Harrisburg, to discuss how Pennsylvania's election laws could affect the 2020 voting process and potential legal challenges.
"The election is roughly 40 days away and Pennsylvania still faces serious concerns and challenges regarding how its current election law will affect the election," Mallinson said. "This panel discussion aims to inform the public of the current status of our election laws in an environment that has been rapidly changing due to state Supreme Court decisions and additional changes proposed by Pennsylvania Gov. Tom Wolf and the state General Assembly."
The panelists will focus on the pending proposals to modify Pennsylvania's election code. Informed by their insights into the policies on these issues in other states and their experience with election law and policy, the panel will discuss the key provisions of proposals offered by Gov. Wolf and the General Assembly and offer their views on these issues, along with how to best reduce the chance for post-election litigation. The panel also will discuss the legal and procedural problems that may arise under the current state laws.
Panelists include:
Daniel J. Mallinson is an assistant professor of public policy and administration at Penn State Harrisburg. Mallinson is an expert in comparative state policy and politics. He studies how states learn from each other when adopting policy and how the complexities of American federalism shape the policies adopted by states. His research focuses on policy related to a range of topics including cannabis, opioids, energy, and the environment. He also regularly follows and comments on Pennsylvania state politics and policy.

Richard H. Pildes is the Sudler Family Professor of Constitutional Law at New York University School of Law, an elected member of the American Academy of Arts and Sciences and the American Law Institute, and a Guggenheim and Carnegie fellow. He is a leading expert in the United States on legal issues concerning the democratic process and the structure of American government. Pildes also has successfully argued voting-rights cases before the U.S. Supreme Court and his work is frequently cited there. As a public commentator, he was the legal analyst for the NBC team nominated for an Emmy Award for outstanding coverage of the 2000 presidential election litigation. He co-authored two casebooks, "The Law of Democracy" and "When Elections Go Bad," which helped create election law as a field of study. During this election cycle, he has written numerous opinion pieces on how to make the election process run well.

Edward B. Foley holds the Ebersold Chair in Constitutional Law at Ohio State University, where he also directs its election law program. His new book, "Presidential Elections and Majority Rule," examines the philosophical premises of how the Electoral College is supposed to work, as revised by the 12th Amendment. His book "Ballot Battles: The History of Disputed Elections in the United States" was named a finalist for the David J. Langum, Sr. Prize in American Legal History and listed as one of 100 "must-read books about law and social justice." Foley clerked for Chief Judge Patricia M. Wald of the U.S. Court of Appeals for the D.C. Circuit and Justice Harry Blackmun of the United States Supreme Court. He also has served as state solicitor in the office of Ohio's attorney general.

Michael Morley is an assistant professor of law at Florida State University College of Law. He teaches and writes in the areas of election law, constitutional law, remedies, and the federal courts. He has testified before congressional committees, made presentations to election officials for the U.S. Election Assistance Commission, and participated in bipartisan blue-ribbon groups to develop election reforms. The U.S. Supreme Court has cited several of his articles, and he was counsel of record for the successful petitioner in a landmark campaign finance case. Morley has appeared on C-SPAN, Court TV, Fox News and numerous local news programs, and has been quoted in a wide range of national publications. He previously served in government as special assistant to the general counsel of the Army at the Pentagon, as well as a law clerk for Judge Gerald B. Tjoflat of the U.S. Court of Appeals for the 11th Circuit.
The event is free and open to the public and media. Click here to register.