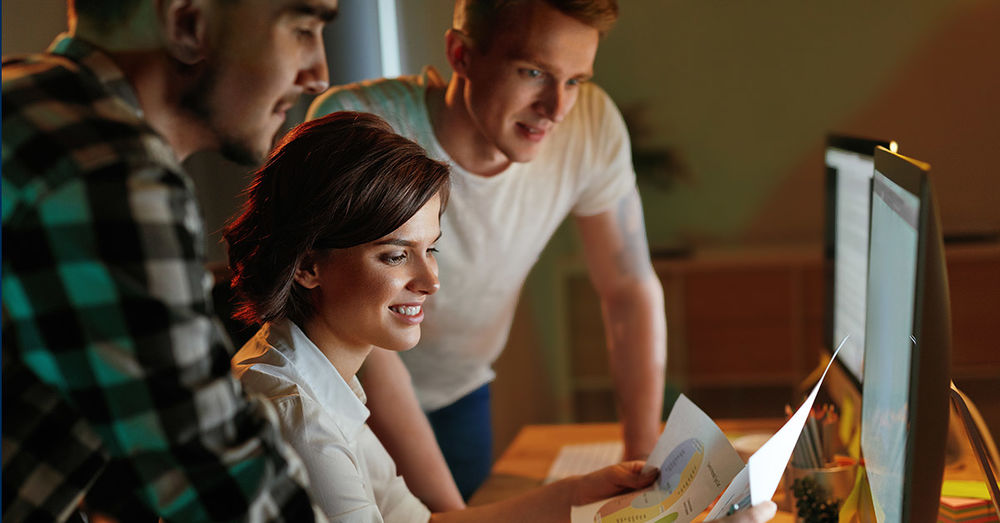 UNIVERSITY PARK, Pa. — Twenty teams have been awarded $500 to pursue their ideas to use artificial intelligence for good in the 2020 Nittany AI Challenge. Students were invited to submit their ideas to improve the world by providing solutions for problems within the areas of education, health, humanitarian challenges, sustainability and climate change. The challenge is organized by the Nittany AI Alliance, a service of Penn State Outreach.
New to the challenge this year is a collaboration with Penn State University Libraries. Cynthia Vitale, department head of research informatics and publishing in Penn State University Libraries, said faculty librarians and staff will be working with the student teams to find relevant data and other resources to help build and optimize the AI models and work to eliminate potential bias.
"We are excited by this collaboration as it brings library expertise for finding and evaluating resources into the program," Vitale said. "Finding and evaluating data can be a tricky point in developing these models as it is important to consider any biases and ethical considerations inherent in the data source prior to using it."
Teams selected represent eight different academic colleges, including the Smeal College of Business, College of the Liberal Arts, College of Engineering, College of Information Sciences and Technology, College of Health and Human Development, College of Earth and Mineral Sciences, the Eberly College of Science, and the Donald P. Bellisario College of Communications, as well as six Penn State campuses, including Hershey, Harrisburg, Berks, Great Valley, Altoona and University Park. Their ideas include:
ADHD Proposal: use of AI for earlier diagnosis in children.
Aidly: use of AI to assist nonprofits in volunteer outreach.
Ailee: AI-powered lecture engagement enhancer.
Applications of computer vision toward search and rescue.
ARFind: a real-time augmented reality smart navigation system for visually impaired individuals.
AI to assist radiologists in diagnoses with convolutional neural networks.
Bloom: connecting farmers to wholesalers in developing countries.
Clinical trial design success prediction model and design suggestion tool.
Comments for Consideration: the use of AI to combat cyberbullying.
DACTR: Depression Advisory Correctional Therapy Rehabilitation.
Energy Solutions.
Fast Insights: video-to-text summarizer.
Forest Fire Prevention AI.
Insight: predicting demand from historical data using deep learning time series model.
Insurance Compatibility Assistant.
MedArmor: Genetic and AI-based diagnosis and medical cost estimation.
NittanyLink, rethinking group work.
Nyansapo, increase literacy rates in African countries.
TechCycle, a recycling program for Penn State.
Vessel: machine learning model of the vascular network to detect tumors and accelerate advances in artificial tissue growth.
"We received an impressive number of proposals describing incredibly innovative visions of how AI can improve our world, truly showcasing the innovative spirit and ambition of Penn State students," said Brad Zdenek, innovation strategist for the Nittany AI Alliance. "We are proud to play a role in helping launch these 20 transformational ideas and excited to work with the teams throughout 2020 as they move their proposals into reality."
All 20 teams will have an opportunity to present a prototype on April 1 at the Flex Theatre in the HUB-Robeson Center as part of Penn State Startup Week. After the demonstrations, 10 teams will be selected to receive additional funding to turn their prototype into a minimal viable product.
For more information about the Nittany AI Challenge and other AI workshops and events, visit the Nittany AI Alliance online.