Sasamori will be joined at the event by Clifton Truman Daniel, grandson of former U.S. President Harry Truman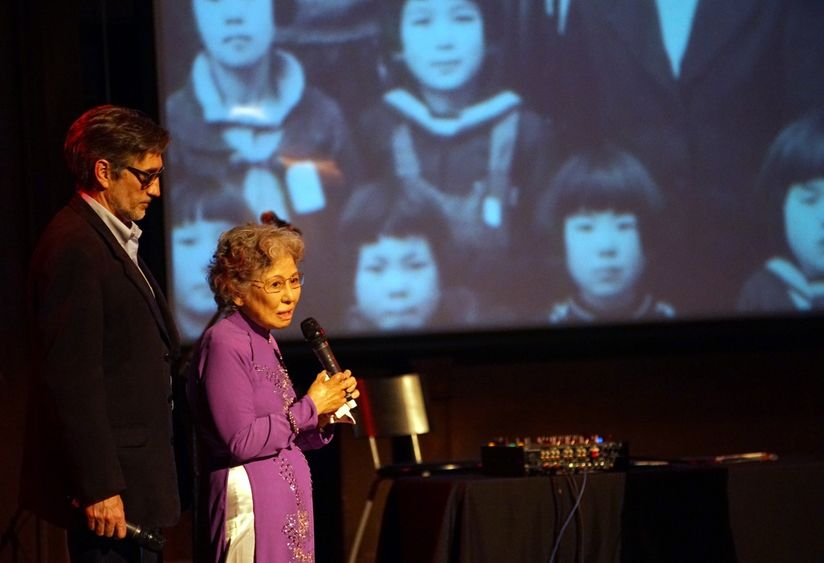 MIDDLETOWN, Pa. — Shigeko Sasamori, a Hiroshima atomic bomb survivor, will speak at noon Nov. 14, in the Mukund S. Kulkarni Theatre in the Student Enrichment Center on campus. She will be joined by Clifton Truman Daniel, grandson of former U.S. President Harry Truman, to present "Tales of a Hiroshima Maiden: Navigating Peace with Shigeko Sasamori and Clifton Truman." The event is free and open to the public.
Sasamori will share her first-hand account as an atomic bomb survivor and she and Truman will discuss effects of nuclear warfare, peace and nonviolence.
On Aug. 6, 1945, Sasamori survived the atomic bomb dropping on Hiroshima, Japan. She was only 13 years old, and two miles away from the hypocenter. Her face, chest, arms, hands and neck suffered severe trauma, and more than 25% of her body was burned.
In 1955, Norman Cousins, American journalist and peace activist, brought a group of 25 victims of the atomic bomb attack to America for reconstructive surgery. These girls were referred to as the "Hiroshima Maidens," and Sasamori was one of them.
Sasamori was later adopted by the Cousins' family, continued her education in America, and became a nurse. She has dedicated her life to promoting worldwide peace and spreading the message of Hiroshima.
Clifton Truman Daniel – the grandson of Harry S. Truman, the U.S. president who authorized the use of the atomic bomb that ended the war with Japan – has been working to bring attention to the stories of the Hiroshima bombing survivors.
The event is a part of Penn State Harrisburg's Division of Student Affairs and Engagement Community Series. To reserve tickets, visit hiroshimamaiden.eventbrite.com. For more information, contact Mark Gangaram at 717-948-4394 or [email protected].