Penn State Harrisburg will host events Sept. 27-29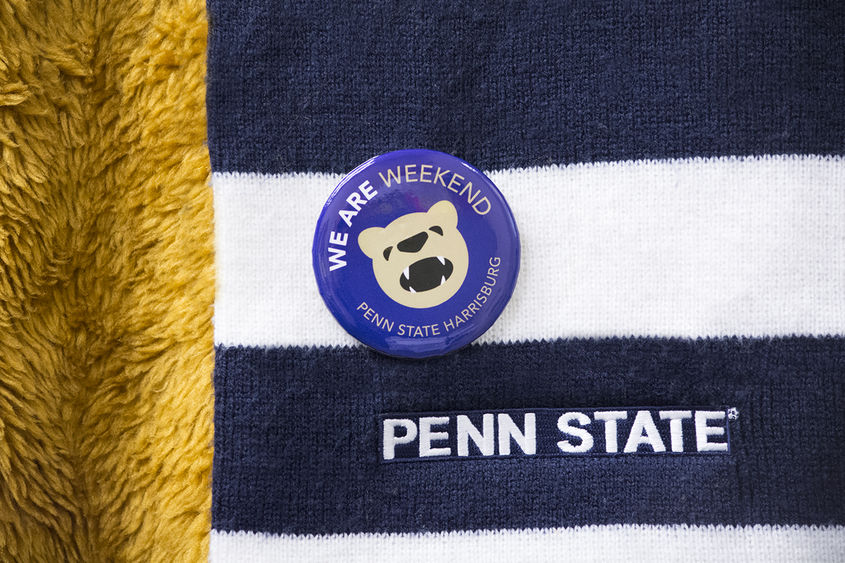 HARRISBURG, Pa. — Penn State Harrisburg is inviting the college and local community to celebrate Penn State pride at "We Are Weekend," Friday, Sept. 27 through Sunday, Sept. 29.
Nittany Neighborhood, a free community celebration and showcase of campus on Saturday, Sept. 28, will feature music, games, entertainment, food, children's activities, campus tours, athletics events, the Nittany Lion and more.
Community events will also take place on Friday evening and Sunday.
Friday, Sept. 27
On Friday, Sept. 27, at 8 p.m., a TV Tailgate sponsored by PennLive/Patriot-News will be held. Watch Penn State vs. Maryland on the big screen in the campus Student Enrichment Center.
Saturday, Sept. 28
Nittany Neighborhood will be held on Saturday, Sept. 28, and features a full day of fun events for the family.
The community is invited to see the campus in action through guided and self-guided tours. Individuals taking the self-guided tour will receive a campus "passport" and have the chance to be entered into a raffle to win two tickets to a Penn State Football game.
Free food featured at the event will include Penn State Berkey Creamery ice cream, popcorn, funnel cake, snow cones, and cotton candy. There will also be food for purchase prepared by Penn State Harrisburg's award-winning Chef Athan Spanos.
The event will also feature Penn State and Nittany Lion giveaways and prizes. At registration, all attendee will receive buttons, Nittany Lion headbands, and Penn State cups.
Beginning at 11:30 a.m., young athletes in grades kindergarten through 8th are invited to take part in sports clinics in basketball, volleyball or tennis, led by Penn State Harrisburg coaches and student athletes. Registration is required. Participants will receive a Penn State Harrisburg cinch sack.
See Penn State Harrisburg Nittany Lion sports in action at games throughout the day, including:
Blue & White Baseball scrimmage, 11 a.m.
Men's soccer vs. Gallaudet, 1 p.m.
Women's soccer vs. Gallaudet, 3 p.m.
Below is a list of many of the fun family-friendly events going on throughout the day on campus for the community, most beginning at 1 p.m.:
Club Carnival: Bounce houses and obstacle courses, carnival games, Doug the Wire Guy, and balloon sculptures.
Interactive stations: Guided science experiments, art making tent, story-telling and writing tent, video recording tent, diversity make and take craft, games, and a slushie-making bike.
On display: Lower Swatara Township Fire Department fire truck; Middletown's antique fire truck, Bluebird; Middletown Fire Department ladder truck; Life Lion EMS ambulance and booth; Air National Guard vehicles; Penn State Harrisburg police car; and much more.
International students will highlight the diverse cultures and traditions at Penn State Harrisburg through performances during the Global Ambassadors Showcase the World event at 3 p.m.
Penn State Harrisburgh Chancellor John Mason Jr. will host an ice cream reception at 4 p.m. while the college's musical theatre program performs jazz, standards and Broadway tunes.
Visitors can end the day at 6 p.m. with a community movie, "Aladdin" (2019).
Sunday, Sept. 29
On Sunday, Sept. 29, join us for an interdenominational service at 10:30 a.m.
Also on Sunday, the community is invited to enter the Cornhole Tournament at 1 p.m.
Registration is required for sports clinics. For all other We Are Weekend events, registration is preferred, but not required. Visit harrisburg.psu.edu/we-are-weekend for more details and to register.