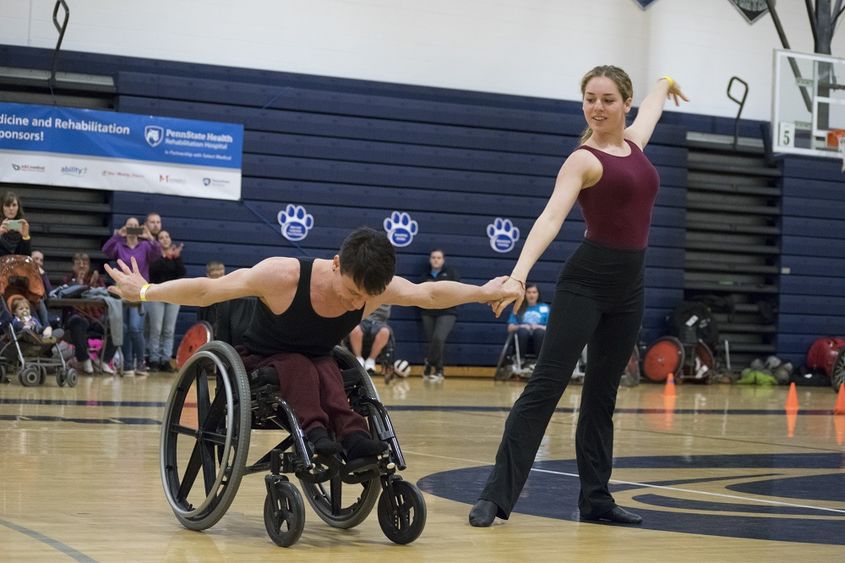 Back-to-back Penn State Health events on May 18 in Lebanon and Dauphin counties are tailor-made to support and honor local adaptive sports athletes.
The first, taking place on the steep, forested hillsides of Mount Gretna, is the Got the Nerve? Triathlon. The 16th annual event will get underway at 8 a.m. One thousand race participants will take a 750-meter swim across Mount Gretna Lake, a 16-mile bike ride on country roads and a 5K run throughout the countryside.
Some of the racers will use specialized equipment geared to help them clear a physical hurdle. Proceeds from the race support the IM ABLE Foundation, a local charity that helps adaptive athletes pay for their gear.
Visit gotthenerve.org for details.
As the racers in Mount Gretna cross the finish line, things will just be heating up at RecFest 2019. The annual adaptive sports festival is from 11 a.m. to 5 p.m. on the campus of Penn State Harrisburg.
The event pairs experts in adaptive life skills and sports and recreation with local residents. Admission is free.
Participants will receive information about resources for driving programs, employment, hand cycling, orthotics and prosthetics, service dogs, quad rugby, scuba diving, sled hockey, tai chi, wheelchair fencing and more.
Penn State Health is the main sponsor of both events.