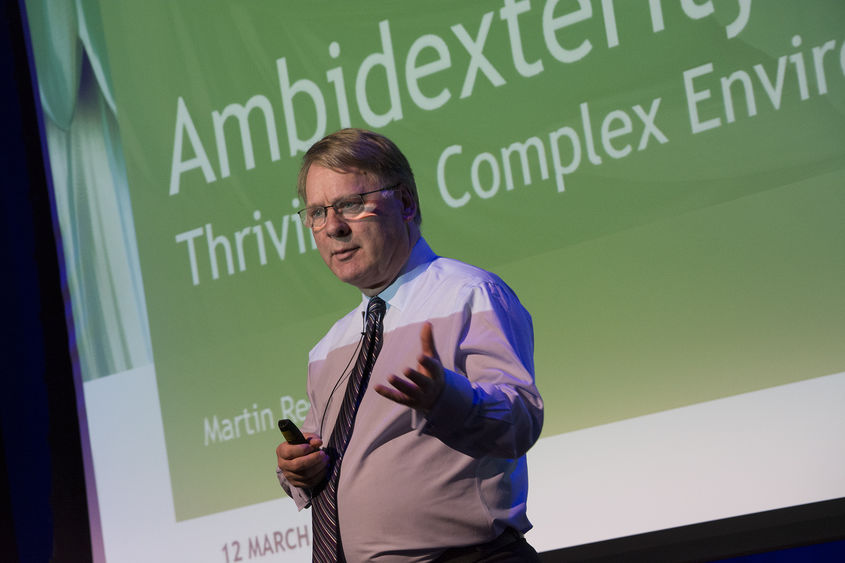 MIDDLETOWN, Pa. — Business strategist Martin Reeves presented "Ambidexterity: The Art of Thriving in Complex Environments," on Tuesday, March 12, in the Student Enrichment Center of the Mukund S. Kulkarni Theatre as part of the PNC Thought Leaders Lecture Series at Penn State Harrisburg. 
Reeves is a senior partner and the managing director of Boston Consulting Group's (BCG) New York office and head of the BCG Henderson Institute, BCG's vehicle for translating ideas from beyond the world of business into impactful frameworks and tools for strategy that afford long-term success.
The PNC Thought Leaders Lecture Series is a forum to spur economic development in Pennsylvania by creating a place where innovative thinking can be converted into economic impact, intellectual property, entrepreneurship and corporate best practices.