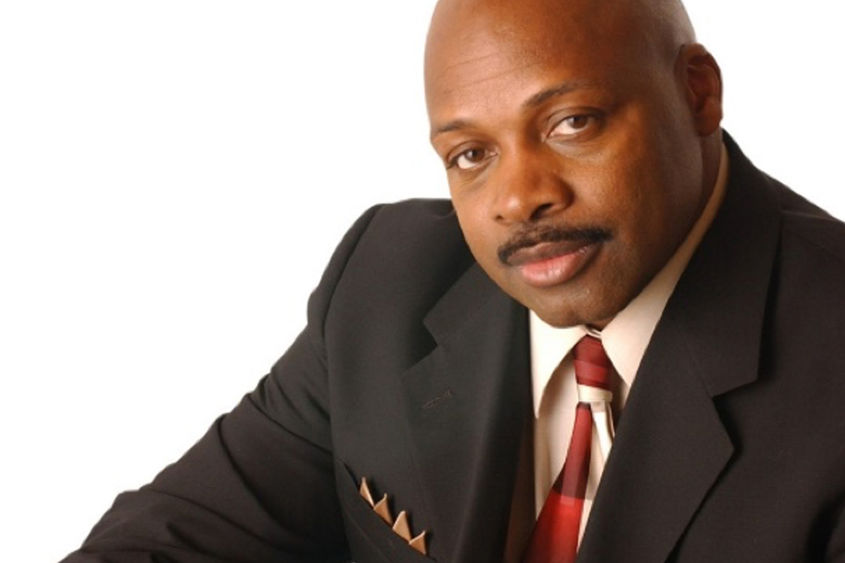 Coach Ken Carter, dean/headmaster behind the Coach Carter Impact Academy and the Carter Brand and inspiration for the film "Coach Carter," will visit Penn State Harrisburg at 7 p.m. Thursday, Jan. 24. in the Mukund S. Kulkarni Theatre (SEC Building). A successful author and speaker, Coach Carter will share hard-hitting advice about accountability, integrity, teamwork and leadership to succeed both on and off the basketball court.
Carter has been coaching for more than 15 years. Throughout his life and tenure as a coach he has inspired and guided numerous lives of young men to reach their highest potential.
In 1999, when he was a basketball coach at Richmond High School in Richmond, California, he locked his undefeated, state play-off team out of the gym and forced them to study and to stop counting on athletic potential as the only ticket out of a tough, inner city life. While controversial to the community at first, Carter was eventually praised for his determined emphasis on prioritizing good values for his team. The story of the 1999 season led to the 2005 film "Coach Carter," starring Samuel L. Jackson as Carter.
The vision for opening the Impact Academy came when Carter was traveling from one of his many speaking engagements. His idea was to be able to impact the lives of some of our male youth by instilling in them the value of education and learning.
Skills such as cultivating and creating your own barbering and screen-printing are just a few of the courses that will be provided to the young men in attendance. They will also be given the opportunity to learn the art and skill of basketball on many levels.
In addition to coaching SlamBall's champion team, The Rumble, Carter is owner and operator of Prime Time Publishing, Prime Time Sports, and is an author. He is also founder and chairman of the Coach Ken Carter Foundation, a nonprofit organization which develops, promotes and provides education, training and mentoring programs for minority youths. In 2002, he was selected to carry the Olympic torch for the San Francisco Bay Area/Richmond California. His latest book, titled "Yes Ma'am, No Sir The 12 Essential Steps for Success in Life," chronicles his personal experiences in life that shaped him to be the man that he is today. It also hits on key points to assist and show others how to lead more productive and successful lives.
For more information, contact the Office of Student Engagement at 717-948-4385. For tickets, visit coachkencarter.eventbrite.com.