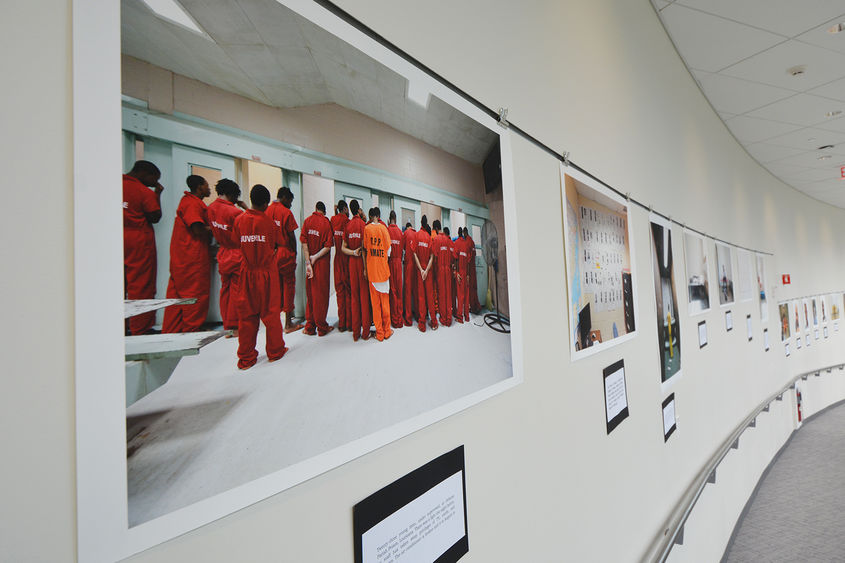 HARRISBURG, Pa. — The Criminal Justice Club at Penn State Harrisburg will host photographer, researcher, and professor of art Richard Ross from 6 to 8 p.m. Thursday, Sept. 27, in the Morrison Gallery in the college's library. Ross will discuss his book "Juvenile in Justice," and using art in activism.
A photo exhibition of images from "Juvenile in Justice" is on currently on display through Oct. 3 in the Kulkarni theatre lobby area in the Student Enrichment Center on campus.
According to the American Civil Liberties Union, there are nearly 60,000 youth in juvenile jails and prisons in the United States. Ross, a professor at the University of California, Santa Barbara, and creator of "Juvenile in Justice," is working to enact policy reform to improve the American juvenile justice system.
His work turns a lens upon the serious issues of the placement and treatment of American juveniles housed in facilities that treat, confine, punish, assist and, occasionally, harm them. His upcoming book, "Girls in Justice," will critically examine the treatment of girls within the same system. Between his books and traveling exhibitions, Ross's work continues to see great success through collaboration with juvenile justice stakeholders, using his powerful images as a catalyst for change.
Ross's work has been published by CNN, Slate, Wired.com, NPR, PBS Newshour, ProPublica, and Harper's Magazine, for which it was awarded the 2012 ASME Award for Best News and Documentary Photography. The project has been generously supported by grants from the Guggenheim Foundation, the Annie E. Casey Foundation, and the Center for Cultural Innovation.
The event is co-hosted by the college library, and is free and open to the public.