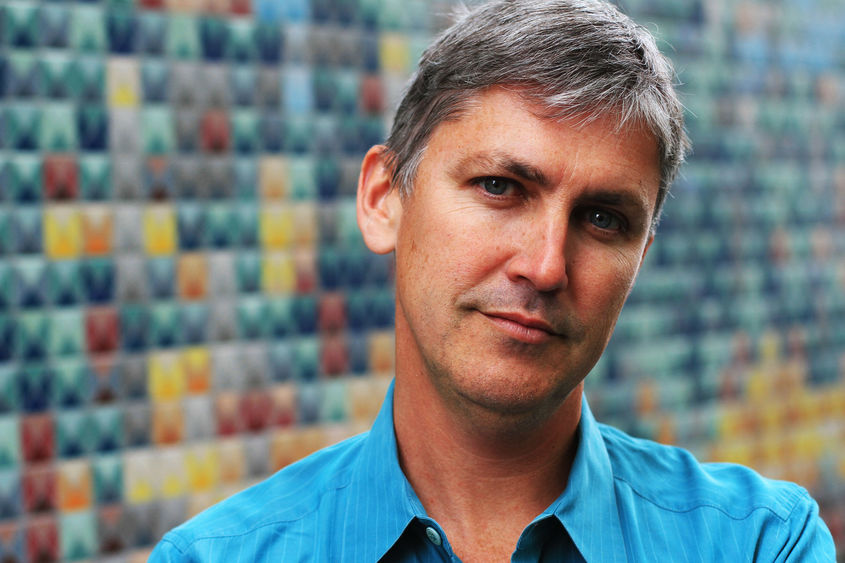 HARRISBURG, Pa. — Penn State Harrisburg and PNC have announced the third speaker in the PNC Thought Leaders Lecture Series, a special event where high-profile speakers from around the world focus on topics that have a significant impact on the local region.
Steven Johnson, popular science author and media theorist, will present, "Innovation: Where Good Ideas Come From," at 11:30 a.m. on Tuesday, March 13, in the Student Enrichment Center theatre on campus.
Johnson is considered a leading light of today's interdisciplinary, collaborative, open-minded approach to innovation. His writings have wide influence, from cutting-edge ideas in urban planning to the battle against 21st-century terrorism.
Johnson's work inspired the Emmy-nominated PBS series, "How We Got to Now with Steven Johnson," that aired in 2014. The book version of the series debuted at number four on the New York Times bestseller list and was a finalist for the PEN/E.O. Wilson Literary Science Writing Award. Johnson was chosen by Prospect magazine as one of the Top Ten Brains of the Digital Future, and The Wall Street Journal called him "one of the most persuasive advocates for the role of collaboration in innovation."
Johnson is also the author of "Where Good Ideas Come From: The Natural History of Innovation." His new book, "Wonderland: How Play Made the Modern World," revolves around the creative power of play and the ideas and innovations that set into motion the many momentous changes in science, technology, politics and society. Johnson launched a new podcast series, inspired by the book, about the past and future of play and innovation.
The goal of the PNC Thought Leaders Lecture Series is to spur economic development in Pennsylvania by creating a place where innovative thinking can be converted into economic impact, intellectual property, entrepreneurship, and corporate best practices.
"Innovative, cutting edge ideas are essential to future growth and sustainability of our communities," said Mukund Kulkarni, chancellor of Penn State Harrisburg. "As such, it is a great pleasure to welcome Steven Johnson as our spring PNC Thought Leaders Lecture Series speaker. As a leading and optimistic voice in innovation, I believe the college and surrounding communities will benefit greatly from his expertise."
"The speaker series cultivates an atmosphere of innovative thinking where we can challenge and inspire residents, students, business owners and government officials," said Jim Hoehn, PNC regional president of Central Pennsylvania. "We believe the experience can be a spark to our regional economy where it can create jobs and improve financial security."
The presentation is free and open to the public; however a ticket is required. For tickets, visit https://www.eventbrite.com/e/pnc-thought-leaders-lecture-series-at-penn-state-harrisburg-presents-steven-johnson-registration-41422588076