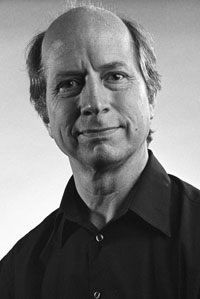 Associate Professor Emeritus of Communications and Humanities, School of Humanities
Biography

Dr. Winch has been a faculty member at Penn State Harrisburg since 2000. Before that he taught at Nanyang Technological University in Singapore, and Bowling Green State University in Ohio.

His background is in photojournalism, graphic design and public relations.
Research Interests

media ethics
visual communication
professionalism in journalism
Publications

Dr. Winch has written two books: Mapping the Cultural Space of Journalism: How journalists distinguish news from entertainment (Praeger, 1996); and Handbook for Visual Journalists (BrotherMedia, 2000). His research has also been published in several scholarly journals, including Journalism Studies, Journal of Mass Media Ethics, Visual Communication Quarterly, and Journal of Computer Mediated Communication. His most recent work focuses on news media portrayals of Osama bin Laden.

In addition to his research, Dr. Winch continues to produce award-winning photography. His photographs have been published in many magazines and books, and exhibited in several juried shows.
Education

B.A.; M.S.; Ph.D. (Indiana)