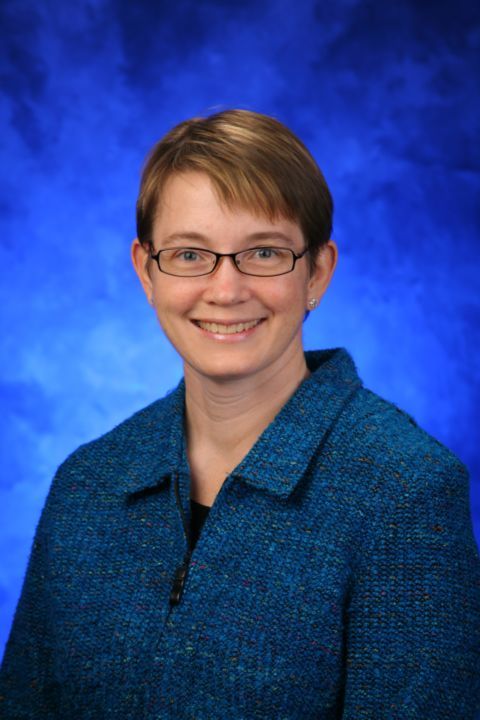 Affiliate Assistant Professor of Lifelong Learning and Adult Education, School of Behavioral Sciences and Education
HO39 MEDICINE
HERSHEY MEDICAL CENTER
HERSHEY, PA 17033
Biography

Dr. Stuckey's research focuses on improving the education, self-management support and psychological distress of people with diabetes and other chronic disease. Using medical humanities-based models and problem-solving techniques, she works with qualitatative methods (narrative, video, arts-based inquiry, observations, interviews, focus groups) to determine how adults make meaning of their illness and how the medical community can respond to support patients and their families. She has been the leader in developing website interventions that are built to help people problem-solve by looking at strategies that have worked in real-life scenarios. Using her adult education background and creativity, she takes a systems approach in not only improving knowledge, but providing social and emotional support as part of her interventions. She has also co-edited a book on transformation and the arts, and has written several NIH grants to become an expert in mixed methods research applied to behavioral science.

Dr. Stuckey serves on doctoral committees, assists multiple students at Penn State Milton S. Hershey Medical Center with their Medical Student Research projects, and facilities problem-based learning courses. She completed a post-doctoral appointment at Penn State Harrisburg in the Office of Research Affairs and at the Hershey Medical Center in Endocrinology. She was a fellow at the Office of Behavioral Social Sciences Research Randomized Clinical Trials in 2010.

Honors
2010 Fellow, National Institutes of Health OBSSR 10th Annual Summer Institute for Randomized Clinical Trials
2009 Affiliate Assistant Professor of Education (ADTED), College of Education, Department of Learning and Performance Systems (March 2, 2009 through June 30, 2012)
2007 Outstanding Graduate Student of the Year, Penn State Harrisburg University
2007 The Learned Society of Whispering Pines in Adult Education, Penn State University
2007 Who's Who Among Students in American Universities and Colleges
Research Interests

Diabetes Education
Behavioral Interventions
Publications

Stuckey, H.L., Boan, J, Kraschnewski, JL, Miller-Day, M, Lehman, EB, & Sciamanna, CN. Using positive deviance for determining successful weight-control practices. Qualitative Health Research, 2010, epub ahead of print.

Stuckey, H., Adelman, A., & Gabbay, R. (in press). Improving care by delivering the Chronic Care Model for diabetes. Diabetes Management.

Schubart, J., & Stuckey, H. Chronic Health Conditions and Internet Behavioral Interventions: A Review of Factors to Enhance User Engagement. Computers, Informatics, Nursing, 2010, epub ahead of print.

Stuckey, H. & Nobel, J. (2010). The connection between art, healing and public health: A review of current literature. American Journal of Public Health, 100(2), 254-263.

Stuckey, H., & Tisdell, E. (2010). The role of creative expression in diabetes: An exploration into the meaning- making process. Qualitative Health Research, 20(1), 42-56.

Stuckey, H., Dellasega, C., Graber, N., Mauger, D., Lendel, I, & Gabbay, R. (2009). Diabetes nurse case management and motivational interviewing for change (DYNAMIC): Study design and baseline characteristics in the chronic care model for Type 2 diabetes. Contemporary Clinical Trials, 30(4), 366-374.

Stuckey, H. (2009). Multiple ways of knowing in health education: The ongoing art of meaning (re)making in action research. Adult Education Quarterly, 60(1), 46-64.

Hoggan, C., Stuckey, H., & Simpson, S. (2009). Transformative learning and creative expression: Tools and techniques for educators of adults. Malabar, FL: Kreiger.

Stuckey, H., & Kring, K. (2007). Experiences of teaching and learning in a graduate critical media literacy course. New Directions for Adult & Continuing Education, 115, 25-34.
Education