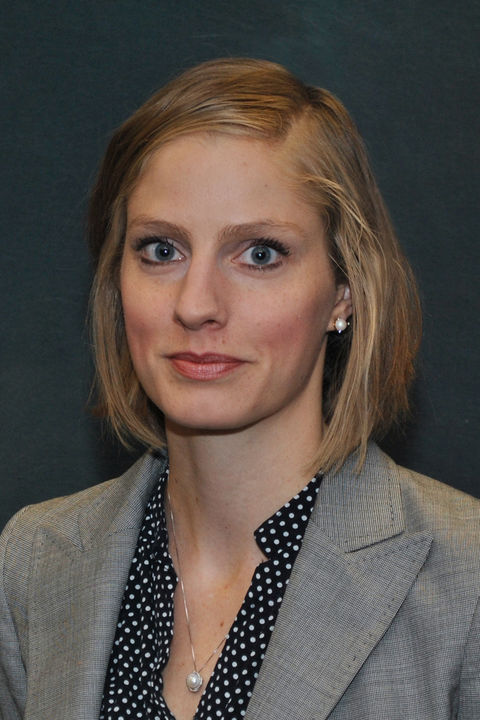 Associate Professor of English, School of Humanities
W355 OLMSTED BLDG
PENN STATE HBG
MIDDLETOWN, PA 17057
Biography

Ellen Stockstill is the author of Faking It: Victorian Documentary Novels, which examines nineteenth-century novels narrated entirely through supposedly authentic documents like letters, diaries, travel journals, and casebooks (Clemson UP, 2023). She has published essays on the works of Thomas Hardy, Wilkie Collins, George Eliot, HG Wells, and Charles Dickens, and she regularly interviews artists, actors, and writers through local arts organizations for public audiences. Before coming to Penn State Harrisburg, she was a Marion L. Brittain Fellow at Georgia Tech and a scholarship athlete at the University of Texas at Arlington. She earned her graduate degrees from Georgia State University (M.A. and Ph.D.).
Research Interests

Victorian literature, history, and culture
The history and form of the novel
British imperialism
Public scholarship
Publications

Faking It: Victorian Documentary Novels. Clemson University Press, 2023. Selected as one of the first 100 books included in JSTOR's "Path to Open" program.

"Trusting the Victorians." Nineteenth-Century Contexts 43.5 (2021): 595-98.

"#MeToo and Victorian Literature: Reading Against Rape Culture in the Undergraduate Classroom." Co-authored with Jessica Mele. Nineteenth-Century Gender Studies 16.2 (2020): np.

"Silly Novels by Lady Novelists." The Palgrave Encyclopedia of Victorian Women Writers. Ed. Lesa Scholl, Emily Morris. Palgrave, 2020.

"Fallen Woman." The Palgrave Encyclopedia of Victorian Women Writers. Ed. Lesa Scholl, Emily Morris. Palgrave, 2019.

"Podcasting Thomas Hardy: Michael Ian Black's Obscure." Thomas Hardy Journal 35 (2019): 74-85.

"Teaching Wilkie Collins and the Periodical Press." Wilkie Collins Journal 16 (2019): np.

A Research Guide to Gothic Literature in English: Print and Electronic Sources. Co-authored with Carol Senf and Sherri Brown. Rowman & Littlefield, 2018.

"Degenerate or Victim? Fallen Women, Disease, and the Moral Strength of the British Empire." Nineteenth-Century Prose 44.1 (2017): 21-38.

"Rescuing England: The Rhetoric of Imperialism and the Salvation Army." The Public Domain Review. Aug. 16, 2017.

"The Victorian Origins of the Mannequin Challenge." The Conversation. Dec. 9, 2016.

"From Vivisection to Gender-Reassignment: Imagining the Feminine in The Island of Doctor Moreau." Victorian Medicine and Popular Culture. Ed. Louise Penner and Tabitha Sparks. New York: Routledge, 2015. 125-36.

"Vampires, Border Crossing, and Panic in Sheridan Le Fanu's 'Carmilla.'" The Moral Panics of Sexuality. Ed. Breanne Fahs, Mary L. Dudy, and Sarah Stage. New York: Palgrave Macmillan, 2013. 44-56.

"Gender Politics in Alfred, Lord Tennyson's 'The Lady of Shalott.'" The Explicator 70.1 (2012): 13-16.
Education

M.A.; Ph.D. (Georgia State University)

B.A. (University of Texas at Arlington)
Course Schedule

English 489: British Women Writers

English 457: British Fiction since 1945

English 455: Topics in British Literature

English 453: The Victorian Novel

English 452: The Victorians

English 222: British Literature after 1798

English 221: British Literature to 1798

English 200W: Introduction to Critical Reading

English 197: Special Topics

English 104: The Bible as Literature

English 015: Rhetoric and Composition