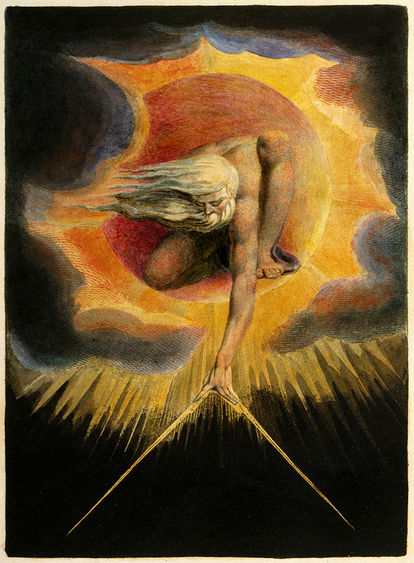 Dr. Stephen F. Eisenman, professor of art history at Northwestern University will present "The Doors of Perception: William Blake and the '60s Counterculture" on Tuesday, October 31 at 7 p.m. in the Olmsted Building Gallery Lounge on campus.
Eisenman will discuss the appropriation of Blake's famous line, "The Doors of Perception," by poets, artists, rock musicians, scholars, and radicals of the 1960s.
The vicissitudes of that borrowing tell us a lot about the relationship between dominant and subordinate communities of the period, about limits to political and expressive freedom during those years, and about strategies for creating a genuine culture of resistance in the future.
The lecture will be illustrated by slides and musical interludes. Eisenman is the author of nine books including "Nineteenth Century Art, A Critical History" (1994), "Gauguin's Skirt" (1997), "The Abu Ghraib Effect" (2007) and "The Cry of Nature: Art and the Making of Animal Rights" (2014). He has curated numerous major exhibitions in the United States and Europe, is an activist and art critic, and co-founded an environmental non-profit called Anthropocene Alliance.
For more information, contact Dr. Troy Thomas at 717-948-6194 or [email protected].
This lecture is sponsored by the Penn State Harrisburg School of Humanities graduate program in Humanities.
-30-