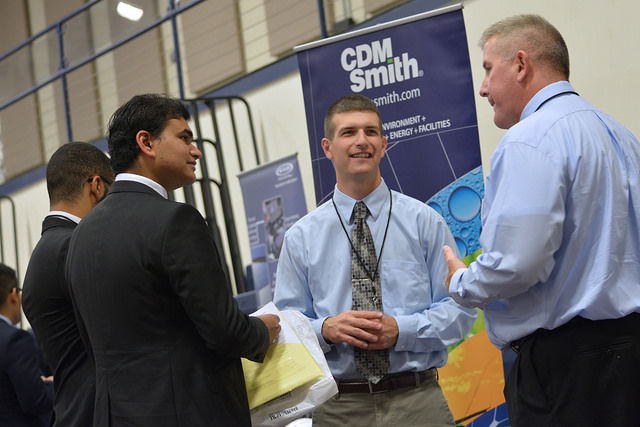 Penn State Harrisburg's School of Science, Engineering, and Technology will hold a career fair on Wednesday, October 4 from 1 to 4 p.m. in the Capital Union Building on campus.
The event, open to all SSET students, is intended to prepare the students for successful careers and aid in their search for internships and employment. The fair will attract more than 40 employers from local, regional and national industry leaders including TE Connectivity, Deloitte, Metso Minerals, and Select Medical.
For more information and to register for the fair, please visit the SSET Career Fair webpage or call 717-948-6541.
For a full list of employers, visit harrisburg.psu.edu/sset-career-fair-employers