$1 million gift launches Penn State Harrisburg's campaign effort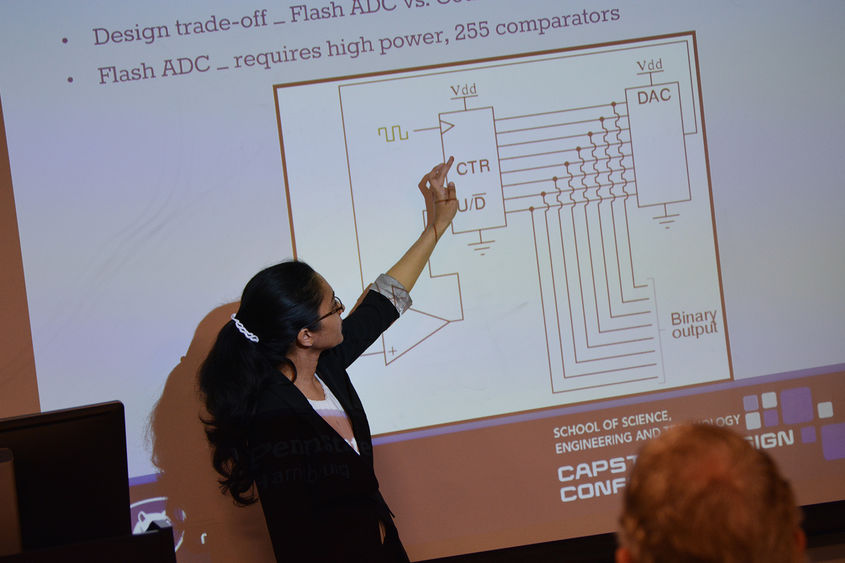 MIDDLETOWN, Pa. — Jane Filby Leipold, a 1988 graduate of Penn State Harrisburg's MBA program, 2013 Penn State Alumni Fellow, and former senior vice president of global human resources at TE Connectivity, has pledged $1 million to support scholarships and student services at the campus. Leipold also earned a bachelor's degree in quantitative business analysis in 1982 from Penn State.
Upon Leipold's retirement in 2016, the TE Connectivity board of directors established the annual Jane Filby Leipold Scholarship in her honor. Leipold later endowed that scholarship. She most recently made an additional pledge from her estate, committing an additional $500,000 to enhance opportunities in science, technology, engineering and math (STEM) with first preference for women and minorities and $500,000 to establish the Jane Filby Leipold Human Resources and Career Readiness Fund.
"One of the greatest gifts my parents gave me was my Penn State education. My pledge to Penn State Harrisburg reflects my belief in the power of education, the importance of building critical knowledge and capabilities in the next generation and the responsibility to pay it forward," Leipold said.
"This gift is a testament to Jane's belief in the college and our vision, and honors her passion for supporting women in STEM as well as her background in human resources," said Marissa Hoover, director of development and alumni relations. "Aside from her financial contributions, Jane has always donated her time and talents to help our students by sharing her expertise at professional development events. She also has been a tremendous advocate for the college and helped to build the successful partnership between the college and TE Connectivity."
Leipold served as senior vice president of global human resources for TE Connectivity, a multi-national company involved in the design and manufacture of products that connect and protect power and data flow. In that position, she developed and implemented human resources processes, policies, and programs and managed the company's global security, compensation, benefits, employee relations, payroll, and human resource information systems functions.
Leipold has offered her business expertise through board memberships and as a guest lecturer to college students. She was instrumental in the establishment of the TE Connectivity Capstone Design Endowment to fund Penn State Harrisburg senior engineering capstone projects and to create the TE Connectivity Lecture Series in Connector Design, which provides opportunities for students to network with industry experts. She presently serves on the Penn State Harrisburg Board of Advisers.
Gifts from Penn State's alumni and friends have been essential to the success of the University's historic land-grant mission to serve the public good. To fulfill that mission for a new era of rapid change and global connections, the University has begun "A Greater Penn State for 21st Century Excellence," a fast-paced campaign focused on the three key imperatives of a public university. Leipold's gift is the largest to date to the college as part of the campaign. Private support will keep the door to higher education open and enable students to graduate on time and on track to success; create transformative experiences on Penn State campuses and around the globe that tap the full potential of Penn Staters to make a difference; and impact the world through discovery, innovation, and entrepreneurship. To learn more, visit www.giveto.psu.edu.