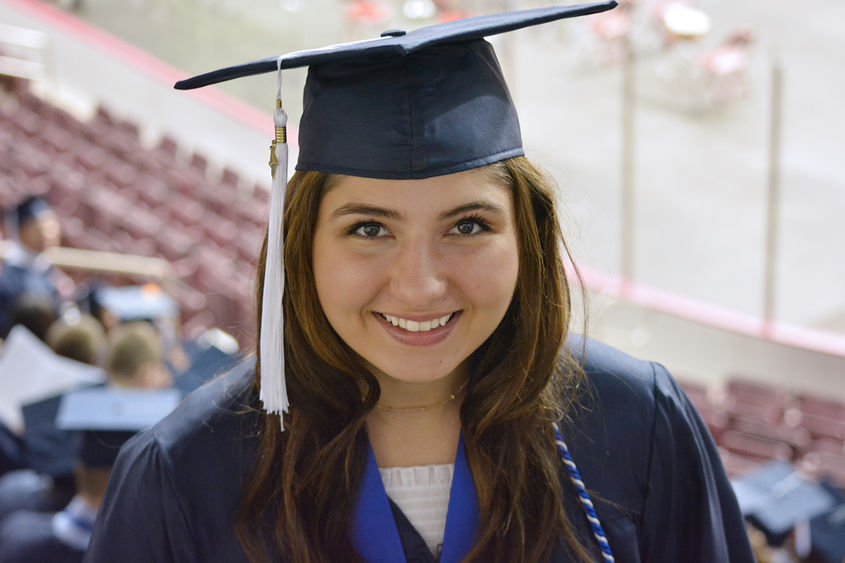 HARRISBURG, Pa. — Naseem Zomordi, a 2017 Penn State Harrisburg graduate, has received the Penn State's John W. White Graduate Fellowship, which recognizes outstanding undergraduate students who are graduating with highest distinction and who plan to enroll in graduate study. The award is given by the University Senate committee on Student Life.
Zomorodi, a Schreyer Honors Scholar, graduated with a bachelor of science degree in life science from the School of Science, Engineering, and Technology. She conducted biomedical research on rotator cuff injuries at the Penn State Milton S. Hershey Medical Center and wrote her Honors thesis on the relationship between influenza vaccination coverage and disease outbreak across demographic factors. Zomorodi, who plans to become a physician, will attend Penn State Hershey College of Medicine.
"I feel incredibly honored and grateful to have received the John W. White Fellowship," Zomorodi said. "Through the opportunities I have had as an undergraduate student at Penn State, I have been able to find and pursue a passion in medicine. I am appreciative that Penn State will continue to support me as I follow my dream of becoming a physician."
The John White Fellowship is one of the oldest fellowships at Penn State. The award was established in 1902 by James Gilbert White to honor his father, Rev. John W. White, of Milroy, Pennsylvania.
Related news:
http://news.psu.edu/story/467973/2017/05/11/academics/five-awarded-john-w-white-graduate-fellowships
http://www.harrisburgmagazine.com/May-2017/Academic-Prowess/