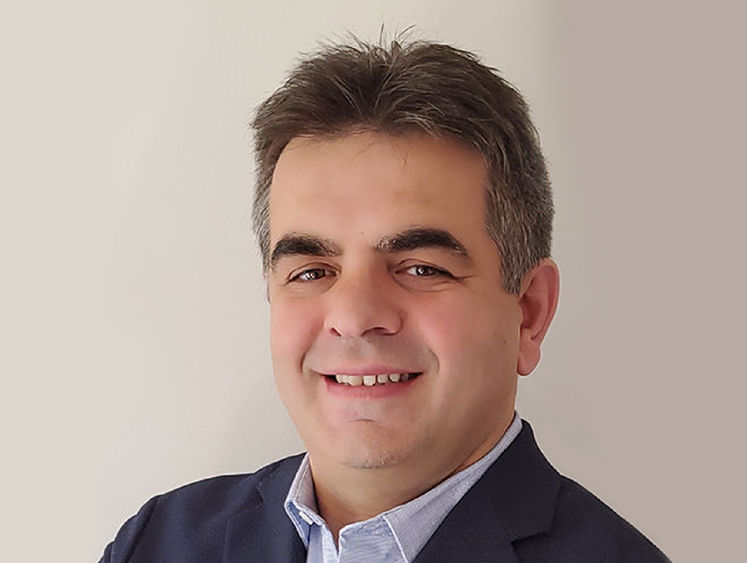 MIDDLETOWN, Pa. — Indrit Hoxha, associate professor of economics at Penn State Harrisburg, was awarded a fellowship to work with researchers in Albania to explore the real estate market there and help build higher education research capacity in the country.
Hoxha's fellowship comes from the Research Expertise from the Academic Diaspora (READ) program, established by the Albanian-American Development Foundation and the Institute of International Education. The program offers short-term fellowships to pursue capacity-building collaborative research projects with higher education institutions in Albania to help the institutions connect with peers abroad and contribute to the country's research output.
"The program has three key objectives: sustainability, institutional capacity building and community engagement," Hoxha said. "They all fit well with Penn State's vision and mission, therefore I decided to take up this challenge."
After hearing about the program last year, Hoxha shared his background and information to be included in a database of interested researchers, and he heard back from a team who wanted to collaborate. The project they submitted was one of the top 10, out of 300 applications, chosen for a fellowship.
For Hoxha, it's a chance to use his research expertise to benefit his home country of Albania — through the university in his hometown of Shkodër, Albania. He will lead a team of four researchers from Luigj Gurakuqi University of Shkodër as they examine trends in the Albanian real estate market.
For years, Albania has been losing population, Hoxha said, noting that the population has dropped by about half a million people in the past 10 years.
"For a country with 3 million people, that is drastic, drastic change," Hoxha said.
Yet, real estate prices have been increasing, and construction continues to grow.
"We're going to be looking at the real estate market in Albania and its trends and what is driving these price increases," he said.
Hoxha will work virtually with the team for about five months starting in December, and then will spend about a month in Albania at the beginning of summer 2024, when he will work with the team and offer training to other faculty members in conducting research.
"Dr. Hoxha's fellowship is another indication of his excellence in research achievements which create an opportunity to strengthen collaboration between Penn State Harrisburg and international universities," said Sherri Kermanshachi, associate vice chancellor and associate dean for research at Penn State Harrisburg. "Price increases in the housing market are a challenge in many countries and these international knowledge exchange programs are critical in the development of universal solutions."
Hoxha, who joined Penn State Harrisburg in 2010, has a doctorate in economics and research interests in macroeconomics, financial economics and real estate economics. He is a member of many professional associations, including the International Economics and Finance Society and the Academy of Economics and Finance. His research has been published in numerous journals including the Journal of Development Economics, Journal of Empirical Finance, International Review of Economics and Finance, Journal of Real Estate Finance and Economics, and others.