The institute, with 22,000 members, is part of the American Society of Civil Engineers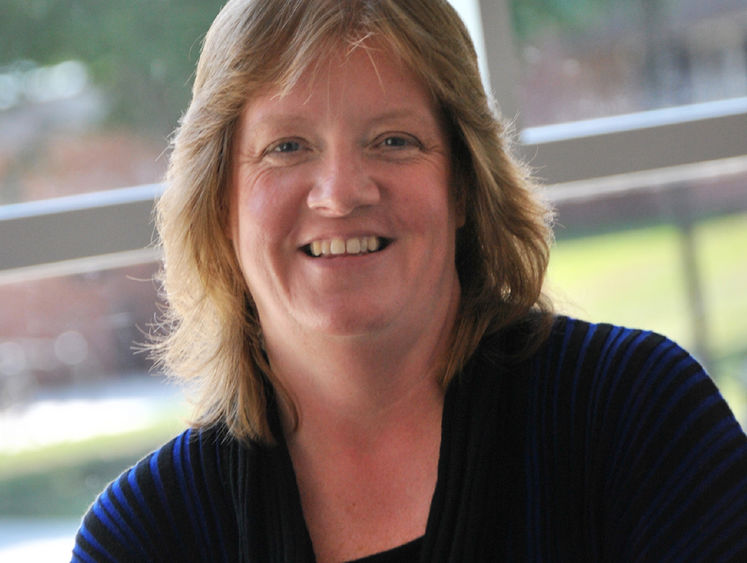 MIDDLETOWN, Pa. — Shirley Clark, acting director of Penn State Harrisburg's School of Science, Engineering, and Technology, has taken on the role of president of the Environmental and Water Resources Institute (EWRI), part of the American Society of Civil Engineers (ASCE), effective Oct. 1.
EWRI has 22,000 members internationally and focuses on providing relevant, resilient and sustainable solutions to environmental and water resources professionals worldwide.
"EWRI has given me a place to grow as a leader and strategic thinker," Clark said. "I constantly have the chance to learn from the great people of this profession. While I bring my educational perspective to the institute, this new leadership role will also bring benefits for Penn State Harrisburg and the School of Science, Engineering, and Technology."
Clark said that taking on the role of president allows her to participate in national conversations about issues such as infrastructure, climate and resiliency.
"This connection then allows me to bring (information) back to Penn State Harrisburg to make sure we're on the cutting edge of the discipline," she said.
Her connections through ASCE and EWRI — including on the ASCE-National Oceanic and Atmospheric Administration (NOAA) task force on the integration of climate data into engineering infrastructure design and the ASCE-EWRI initiative on nature-based infrastructure — will expose students to the discussions and the people who are framing the future on the national and international stage, she added.
Her new role ties in well with other activities at the college, she said, particularly the formation of a climate resilience and health cohort, an interdisciplinary effort with representatives from each of the college's five schools, that will pursue research. The group is building off work being led by Clark and Anthony Buccitelli, associate professor of American studies and communication, related to the cause and impact of flooding in Middletown, Pennsylvania.
Clark became involved in EWRI because of her own mentors, she said, and she's seen the benefits through the lifelong friends and research collaborators she's met. She wants to encourage the mentoring of young professionals and students today.
"These young professionals bring new ideas and new energy," she said. "We need to help them develop their potential and then be prepared to step aside and let them lead."
In addition to EWRI, where she has served on and led numerous committees and councils, Clark has been active in multiple professional societies. She is vice president of the Central PA Chapter of the American Society of Civil Engineers and was recently appointed to the ASCE-NOAA task force. She also serves on the Pennsylvania Department of Environmental Protection's Water Resources Advisory Committee and on the Chesapeake Bay Science and Technical Advisory Committee.