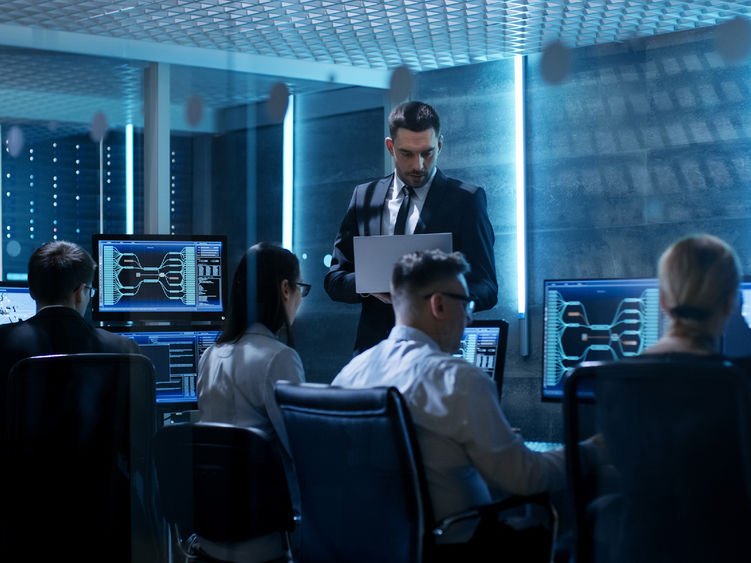 UNIVERSITY PARK, Pa. — Penn State has named a new chair of the graduate portfolio in homeland security that is exclusively offered online.
Emma Leonard Boyle is an associate professor of political science at Penn State Harrisburg, which administers the homeland security base program and has taught in the online program offered through Penn State World Campus.
Leonard Boyle received her doctorate in political science and African studies from Penn State, and her research interests include terrorism, the geography of political violence, and gender-based violence in civil wars.
She said she is excited to lead the online homeland security portfolio into its next era.
"The Penn State Master of Professional Studies in Homeland Security was a groundbreaking program at the time it was created, being one of the first homeland security graduate degree programs available and has been an exceptionally popular degree program ever since," she said.
Leonard Boyle said Homeland Security programs can be applicable to many industries. She said that it's very easy to associate the field of homeland security with terrorism, as the U.S. Department of Homeland Security was created after the 9/11 attacks.
"This field is so much more than that and impacts our society in many different ways," she said.
Issues facing homeland security professionals change as the world changes. The challenges of creating a fair immigration system, responding to and managing disasters, and the risk of cyberattacks on infrastructure all impact the day-to-day lives of professionals who serve in this field. Leonard Boyle said the COVID-19 pandemic in 2020 showed how vulnerable the supply chain can be and how this is not just confined to consumer goods, but extends to other essentials like food and medication, which becomes a homeland security issue.
A portfolio of opportunities
As the need for qualified security professionals continues to expand at the local, state and federal level, job openings for positions like information security analysts are projected to rise more than 30% faster than average over the next decade, according to the U.S. Bureau of Labor and Statistics.
Penn State offers a comprehensive selection of graduate degree programs in homeland security that have been designed to help professionals meet the demand to serve and protect others.
By offering programs online, Penn State provides public servants the opportunity to rise in their ranks and make a difference at the highest level. Leonard Boyle said it is important for the program to continue being offered online, as many students are military and homeland security professionals.
"Many of these individuals are working full-time and cannot interrupt their careers, or their family life, to take two years out to complete a graduate degree," she said. "We're very proud of having created an academically rigorous degree that is accessible to this varied student population."
For professionals who want to expand their knowledge but are not ready to commit to a full master's program, Penn State World Campus offers nine Homeland Security graduate certificate programs. The certificates are 12 credits and are applicable toward a full master's degree if the student chooses to apply and continue in the graduate program.
Penn State offers 16 graduate degree and certificate programs including a base program in Homeland Security and six options that students can choose to specialize in their education.
The program options are:
Visit the Penn State World Campus website to learn more about the programs offered online in the Homeland Security portfolio.
Contact
Mike Dawson
408 The 329 Building, University Park, PA 16802