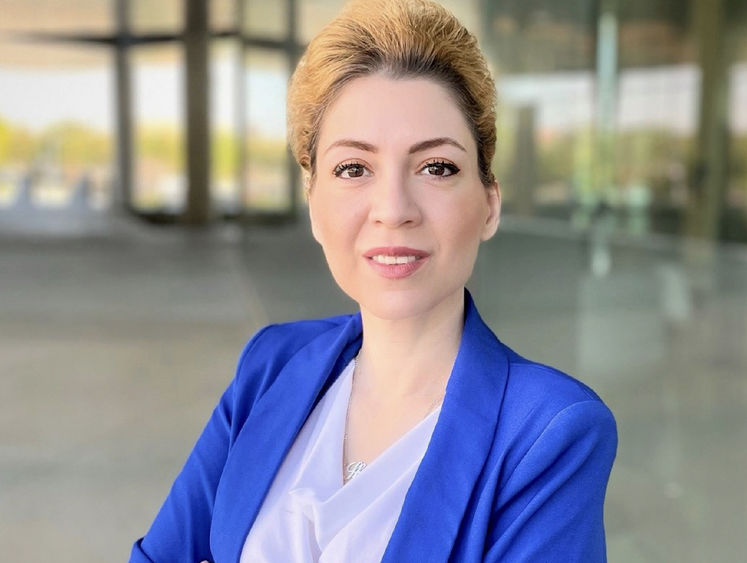 MIDDLETOWN, Pa. — Penn State Harrisburg has announced that Sharareh "Sherri" Kermanshachi has been named the college's associate vice chancellor and associate dean for research, effective Aug. 1.
"We are pleased to welcome Dr. Kermanshachi, an internationally recognized scholar, to Penn State Harrisburg," said Chancellor John M. Mason. "Her extensive experience in teaching, research and administration will serve to advance the college's research enterprise and our educational mission."
Kermanshachi previously served at the University of Texas at Arlington as a professor of civil engineering; director of research initiatives in the College of Engineering; director of the Center for Transportation, Equity, Decisions and Dollars Technology Transfer programs; and director of the Resilient Infrastructure and Sustainable Environment (RISE) Lab.
"I am honored to have the opportunity to lead Penn State Harrisburg's research programs, support the implementation of University strategic plan, and establish and enhance partnerships with local, state, and federal agencies," Kermanshachi said. "I am truly impressed with the institutional innovations and achievements to transform the community and contribute to the regional economic development and look forward to working with the talented faculty, staff and directors of centers and institutes to further advance campus-wide growth in research and outreach initiatives."
Kermanshachi's areas of expertise lie in resilient infrastructures, autonomous vehicles, and risk analysis. She has published more than 300 books, scholarly articles, conference proceedings, and research reports and has conducted several national- and state-level research projects which were funded by the Federal Transit Administration; Department of Labor; National Academies of Sciences, Engineering, and Medicine; National Science Foundation; National Cooperative Highway Research Program; Federal Highway Administration; Transit Cooperative Research Program; U.S. Department of Transportation; Texas Department of Transportation; Louisiana Department of Transportation; Engineering Information Foundation and more.
Kermanshachi has received 46 prestigious international, national and regional awards, most recently including the 2023 International Award of Excellence in Mobility and Transportation, 2022 Texas Women's Foundation Leadership Award, 2022 Mass Transit Magazine 40 Under 40 Award, 2022 Texas Parking and Transportation Association Award of Excellence, 2022 Texas A&M University Outstanding Alumni Award, 2022 American Society of Civil Engineers (ASCE) Outstanding Reviewer, 2021 Education Sciences Journal Best Paper Award, 2021 Associated Schools for Construction Teaching Award, 2020 Construction Management Association of America Mark Hasso Educator of the Year, 2020 American Society for Engineering Education Outstanding Faculty Award, and the 2020 Associated Schools for Construction Regional Teaching Award.
Kermanshachi is an active technical member of eight ASCE committees, two Transportation Research Board committees, and Design Build Institute of America and Construction Industry Institute committees. She also serves as a board member of the Construction Management Association of America and Editor/Editorial Board Member of the five ASCE Journals: Legal Affairs and Dispute Resolution in Engineering and Construction, Frontiers in Built Environment, Transportation Research Record, Frontiers in Education, and Infrastructures.
She has been invited to serve as a technical panel member for multiple national and international research projects, and as an organizer/technical committee chair for several ASCE and Canadian Society for Civil Engineering conferences.
Kermanshachi is a fellow of the American Society of Civil Engineers and Institution of Civil Engineers.
She received her doctoral degree in civil engineering from Texas A&M University. She also holds a master's degree in civil engineering, a master's degree in business administration, and bachelor's degree in architectural engineering.