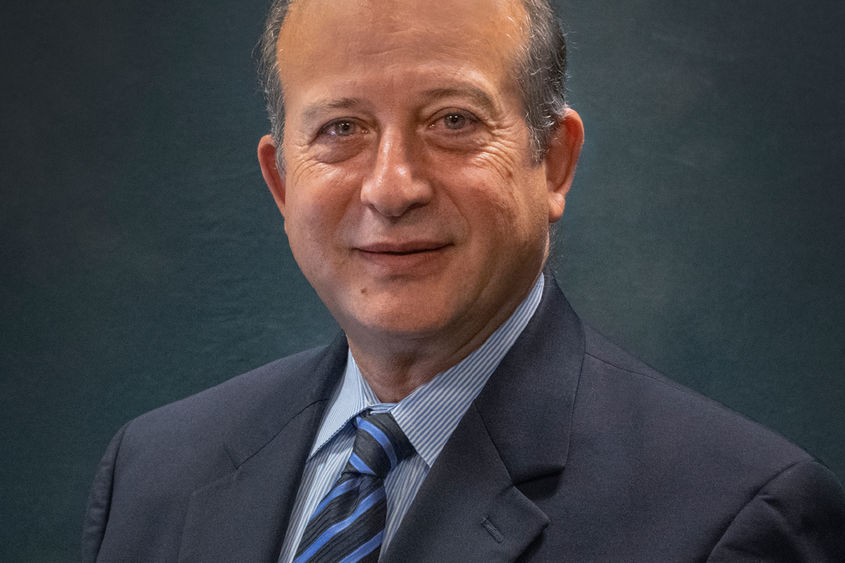 MIDDLETOWN, Pa. – Penn State Harrisburg has announced that Vahid Motevalli, currently the director of the college's School of Science, Engineering and Technology (SSET), has been named the interim vice chancellor for academic affairs, effective July 1.
Motevalli takes on this role as Omid Ansary steps down after more than a decade as the senior associate dean for academic affairs and administration.
"The vice chancellor position holds the critical responsibility of overseeing all academic matters within the college. Dr. Motevalli has the background and depth of experience to step into this temporary assignment and ensure a smooth transition after Dr. Ansary's many years of dedicated service," said Chancellor John Mason. "As the SSET director, Dr. Motevalli has demonstrated proven leadership skills, overseeing school and college initiatives that position Penn State Harrisburg as a regional frontrunner in the STEM fields."
Motevalli joined Penn State Harrisburg in 2021 with nearly 40 years of teaching, research and administrative experience in academia, government and industry. He has been conducting interdisciplinary research and education throughout his career. Serving as the principal investigator (PI) or co-PI, his externally funded research activities to date exceed $19 million. He has over 100 technical publications in addition to reports, presentations and invited talks, and has directed more than 36 graduate students at master's and doctoral levels. His professional experience includes serving as a Congressional Fellow on the U.S. House of Representatives Committee on Science and working with numerous government and international agencies, at national and government laboratories, and in consulting.
Motevalli also has served on several review panels for the National Science Foundation and other government agencies, as well as the National Academies. He has also served as a reviewer for several journals and conferences and on technical organizing committees. In January 2021, he began a four-year term as a Fulbright Specialist. A member of the American Society for Engineering Education (ASEE) Engineering Deans Institute, he served on the organization's 2023 Annual Meeting Planning Committee. He has served as an elected member of ASEE's Engineering Research Council Board since 2018, and as the secretary and treasurer for the past two years.
At Penn State Harrisburg, Motevalli has guided the launch of the new doctoral program in engineering systems, the hiring of 10 new faculty in SSET, and the establishment and enhancement of laboratories.   Most recently, Motevalli also has been serving as the interim associate vice chancellor for research at the college.
Prior to coming to Penn State Harrisburg, Motevalli was a tenured professor of mechanical engineering and associate dean for research and innovation at Tennessee Tech's College of Engineering. He concurrently served as the interim director of the Center of Excellence for Manufacturing Research at Tennessee Tech from 2014 to 2018. Prior to joining Tennessee Tech, he served at Purdue University as the founding director of the Center for Technology Development, project director and faculty adviser for the Purdue EcoCar2, and the head of the Mechanical Engineering Technology Department.
Motevalli holds a bachelor of science, a master of science and a doctorate in mechanical engineering, all from the University of Maryland, College Park, and is a fellow of the American Society of Mechanical Engineering (ASME) and a registered Professional Engineer in Maryland.