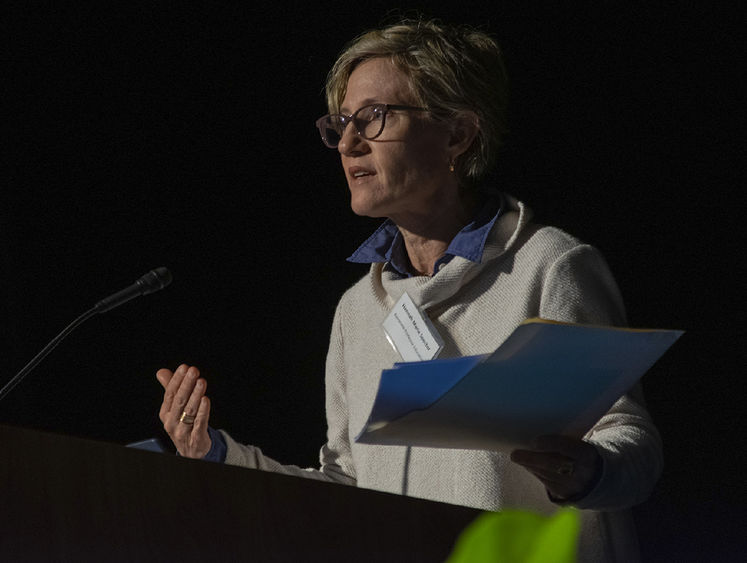 MIDDLETOWN, Pa. — Hannah Spector, associate professor of education at Penn State Harrisburg, has published a new book that explores the subject of responsibility through a variety of educational contexts. "In Search of Responsibility as Education: Traversing Banal and Radical Terrains," was published in March.
Spector has studied and written about responsibility and education for years. In her new book, she focuses on a definition that she feels is often overlooked: responsibility as doing the right thing without being told what the right thing is; responsibility without reference to a higher authority.
"I really take up that subject of responsibility versus accountability — where accountability is following orders from above and responsibility is more of an existential sense of doing the right thing; not unlike the whistleblower, the public intellectual, and others who expose inconvenient truths," she said.
In a world that is focused on following rules, procedures and directions, and in education, adhering to best practices, standards, and other guidelines, Spector said she wants to encourage thought outside of those boxes. The book tackles responsibility from the most ordinary of potential settings, such as the school, office and courtroom, to the more extreme — concentration camps, nuclear power plant disasters, and the end of human times.
Spector weaves the subject through a variety of topics, including laws that dictate what should be taught in schools and the consequences, as well as how the "organized irresponsibility of remaking the world to suit human needs" is causing global environmental crises, she said.
"Reimagining education as an avenue for cultivating personal responsibility and global justice, this text will be of interest to students, scholars and researchers working in curriculum studies, philosophy of education, educational policy and teacher education," according to publisher Routledge.
For educators and future educators at all levels and across contexts, Spector said she hopes to spark thought about what education should do and the ability to see the broader picture of what humans as a species are doing to the planet. Education needs to move beyond the myopic fixation on tests, grades and rubrics, she said.
"The way the world is running in the modern context is actually quite problematic if we intend to be resilient and sustainable in the future," she said.
Spector holds a doctoral degree from the University of British Columbia, and her scholarly interests involve the interplay between politics, ethics and education. At Penn State Harrisburg, she received the Excellence in Teaching Award in 2022 and the Faculty Diversity Award in 2020. She also is a 2019 recipient of the Early Career Award from the American Educational Research Association, special interest group: Critical Issues in Curriculum and Cultural Studies.