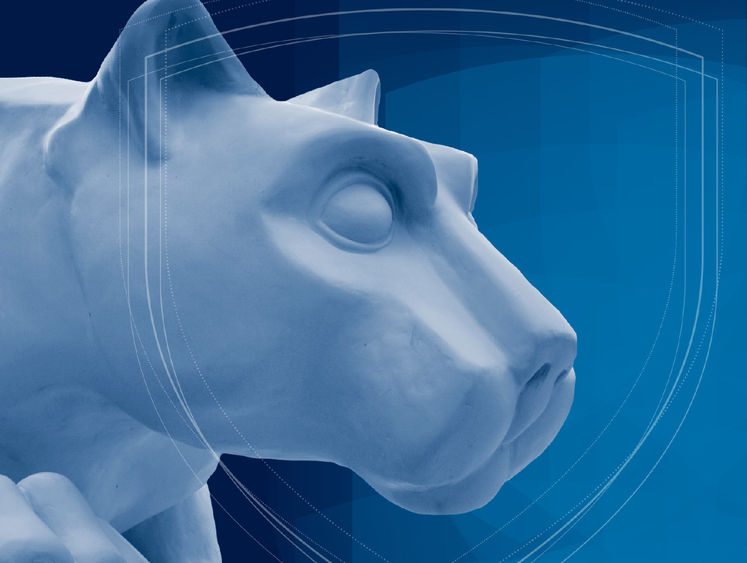 MIDDLETOWN, Pa. — Seventeen students from Penn State Harrisburg's School of Business Administration were recently inducted into Beta Gamma Sigma, an international honor society that recognizes business excellence.
The students join a growing worldwide network of more than 900,000 outstanding business professionals who have earned recognition through lifetime membership in Beta Gamma Sigma. Only students ranking in the top 10% of baccalaureate and the top 20% of graduate programs at schools accredited by AACSB International, the Association to Advance Collegiate Schools of Business, are eligible for this invitation.
The School of Business Administration's accreditation by this organization represents the highest standard of achievement in business education, as only 5% of all business schools worldwide have earned this distinction.
Also inducted was faculty member Faiza Abbas, lecturer in human capital management.
Annually, the members of the Capital College Chapter of Beta Gamma Sigma recognize a faculty member who embodies the ideals of the honor society. Rhoda Joseph, professor of information systems, was awarded the 2023 Beta Gamma Sigma Professor of the Year Award.
The Penn State Harrisburg chapter of Beta Gamma Sigma has been named a High Honors Chapter. This distinction is earned through high levels of student, chapter and faculty engagement with Beta Gamma Sigma throughout the year.
The following students were inducted into the Penn State Harrisburg chapter of Beta Gamma Sigma this spring:
Undergraduate Inductees:
Conner Breitenbach – Sykesville, Maryland
My Phuong Duong – Harrisburg, Pennsylvania
Mark Lavelle – Hummelstown, Pennsylvania
Ian Martin – Reinholds, Pennsylvania
Tyler Milsop – Middletown, Pennsylvania
Ainsley Perry – Hershey, Pennsylvania
Devon Pritsch – Harrisburg, Pennsylvania
Lisa Rogers – Harrisburg, Pennsylvania
Anna Shank – Middletown, Pennsylvania
Graduate Inductees:
Anthony Chambers – Harrisburg, PPennsylvania
Joshua Gore – Mountville, Pennsylvania
Christopher Leidy – Hummelstown, Pennsylvania
Shawn McCourt – Mechanicsburg, Pennsylvania
Anita McPoyle – Mechanicsburg, Pennsylvania
Bhavyata Shesh – Hummelstown, Pennsylvania
Tara Valent – Carlisle, Pennsylvania
Janet Wickenheiser – Pequea, Pennsylvania