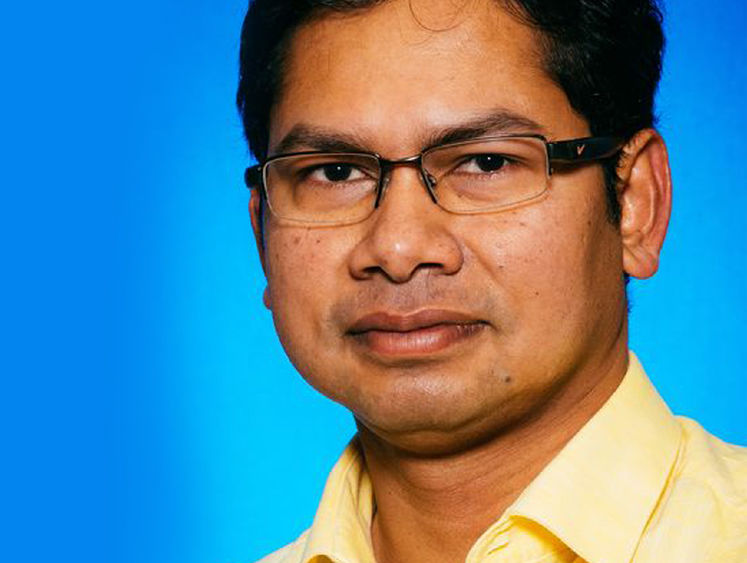 MIDDLETOWN, Pa. – Sheikh Fahad Ferdous, assistant professor of mechanical engineering in Penn State Harrisburg's School of Science, Engineering and Technology, has been selected for the Office of Naval Research (ONR) Summer Faculty Research Program.
This summer, Ferdous will spend 10 weeks working with the Materials Science and Technology Division of the U.S. Naval Research Lab in Washington, D.C., in collaboration with researcher Marriner Merrill and others in the division.
The group's work includes applied research designed to reduce operational costs in the U.S. Marine Corps and Navy by identifying the root cause of material failures and using novel approaches to avoid, mitigate or repair the failures. Ferdous' proposed project is titled "Increasing Environmental Durability of Military Steels."
"I am elated to have this great opportunity to join the ONR Summer Faculty Research Program. This award represents a tremendous opportunity for me to further my research and contribute to the advancement of the lab's work," Ferdous said. "I am especially thankful to the Office of Naval Research for awarding this prestigious fellowship. I am excited to work alongside the talented researchers at the Naval Research Laboratory and look forward to the discoveries and innovations that will emerge from our collaborative efforts. I am sincerely grateful to my family, colleagues and peers for their support and inspiration."
Ferdous joined Penn State Harrisburg in fall 2022, after several years as an assistant professor at Indiana State University. He holds a doctorate in mechanical engineering from the University of Texas at Arlington. His research interests include nanomechanics and nanocomposites, multi-functional materials, multi-scale modeling, deformation and failure of nanomaterials, and more.
The ONR Summer Faculty Research Program aims to broaden the scope of a faculty member's research and provide a foundation for future research collaborations; give participants access to equipment and other resources; provide an understanding of Department of the Navy research interests and technological implications; and foster lasting relationships between fellows and researchers at the Navy laboratories.
The U.S. Naval Research Lab's Materials Science and Technology Division conducts basic and applied research in functional and structural materials and engages in exploratory and advanced development to generate new Navy technologies and defense capabilities.