The preview of the Ken Burns documentary series will be followed by a community conversation led by a panel of experts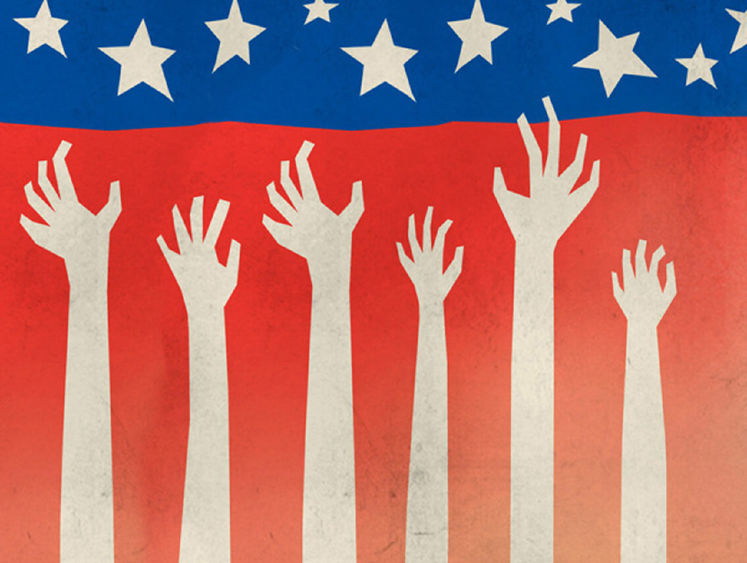 HARRISBURG, Pa. — WITF-TV, in partnership with the Center for Holocaust and Jewish Studies at Penn State Harrisburg, will present a special sneak preview and community conversation around the new documentary series, "The U.S. and the Holocaust," at 6 p.m. Thursday, Sept. 15, in the Mukund S. Kulkarni Theatre on campus.
The series will premiere on WITF TV at 8 p.m. Sunday, Sept. 18.
"The U.S. and the Holocaust" is a three-part, six-hour series directed by Ken Burns, Lynn Novick and Sarah Botstein, that examines America's response to one of the greatest humanitarian crises of the 20th century.
Americans consider themselves a "nation of immigrants," but as the catastrophe of the Holocaust unfolded in Europe, the United States proved unwilling to open its doors to more than a fraction of the hundreds of thousands of desperate people seeking refuge. Through riveting firsthand testimony of witnesses and survivors who as children endured persecution, violence and flight as their families tried to escape Hitler, this series delves deeply into the tragic human consequences of public indifference, bureaucratic red tape and restrictive quota laws in America. Did the nation fail to live up to its ideals? This is a history to be reckoned with.
The event will preview selected clips from the documentary before it airs on WITF TV. Following the viewing, a panel of experts will discuss core themes raised in the film, such as immigration policy, racism, isolationism, discrimination and more. The audience is invited and encouraged to ask questions, make comments, and engage in the discussion along with the panel. Guests are also invited to stay after the program for a casual, complimentary Kosher reception.
Scott Lamar from WITF's "Smart Talk" will moderate, and Neil Leifert, director of the Center for Holocaust and Jewish Studies will represent the Center. The event is sponsored by the college's School of Humanities, School of Behavioral Sciences and Education and the Diversity and Educational Equity Committee.
Panelists include:
Mordecai Paldiel, Holocaust survivor, author and leading scholar on the rescue of Jews during the Holocaust.
Eliyana Adler, author, historian and associate professor of history and Jewish studies at Penn State.
Hasia Diner, Paul S. and Sylvia Steinberg Professor of American Jewish History and director, Goldstein-Goren Center for American Jewish History, New York University.
Jesse F. Brenner, co-owner of the Brenner Family of Dealerships and third-generation Holocaust survivor.
This event is free and open to the public. Register to attend here.