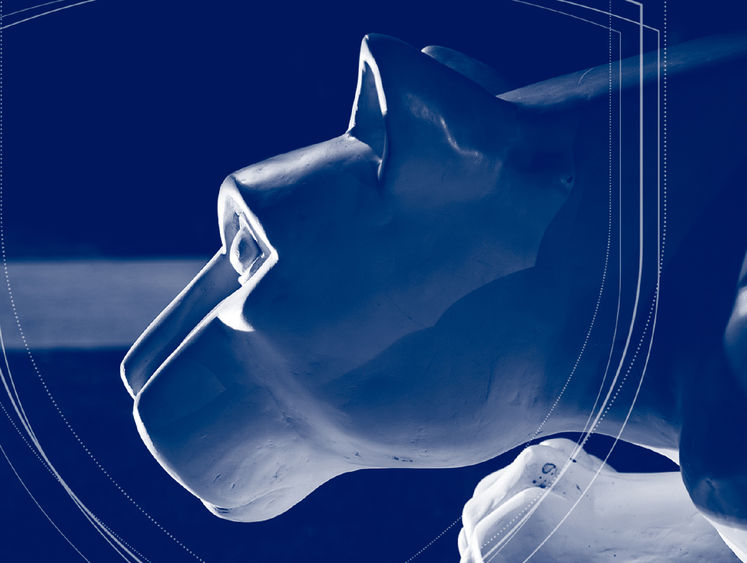 MIDDLETOWN, Pa. — Eleven students in Penn State Harrisburg's School of Business Administration were inducted this spring into Mu Kappa Tau, a national honor society that recognizes top students majoring in marketing.
Mu Kappa Tau was founded in 1966 by members of Pi Sigma Epsilon to recognize and honor individuals with notable academic achievement in the marketing discipline. Mu Kappa Tau is the only marketing honor society accredited by the Association of College Honor Societies.
Membership in Mu Kappa Tau is extended to students with a cumulative GPA of 3.25 or higher and who rank in the top 10% of junior marketing majors, or in the top 20% of senior marketing majors.  Membership is also extended to graduate students pursuing their master's degree in business or marketing who have a cumulative GPA of 3.25 or higher, have completed 50% of their coursework, and rank in the top 20% of their class. All students pursuing their Ph.D. in marketing, faculty members who hold a Ph.D. in marketing, and those who have made significant contributions to the marketing profession, are also eligible for membership in Mu Kappa Tau.
Darrell Bartholomew, assistant professor of marketing, is the chapter faculty adviser and the current President of the Mu Kappa Tau national organization.
The keynote speaker for the event was Sheena Ridolfi, area sales manager at UPS.
The following students were inducted into the Penn State Harrisburg chapter of Mu Kappa Tau:
Kylee Altland, Harrisburg, Pennsylvania  
Courtney Baker, Elizabethville, Pennsylvania        
April Demsko, Palmyra, Pennsylvania      
Evan German, Harrisburg, Pennsylvania  
James Gonroski II, Andover, New Jersey 
Elizabeth Henry, Elizabethtown, Pennsylvania     
Rebekah Long, Elizabethtown, Pennsylvania
Uyen Lan Ly, Harrisburg, Pennsylvania
Joahlana Najunas, Shenandoah, Pennsylvania
Jericho Satyawan Putra, Chambersburg, Pennsylvania
Hunter Szymczyk, Carlisle, Pennsylvania