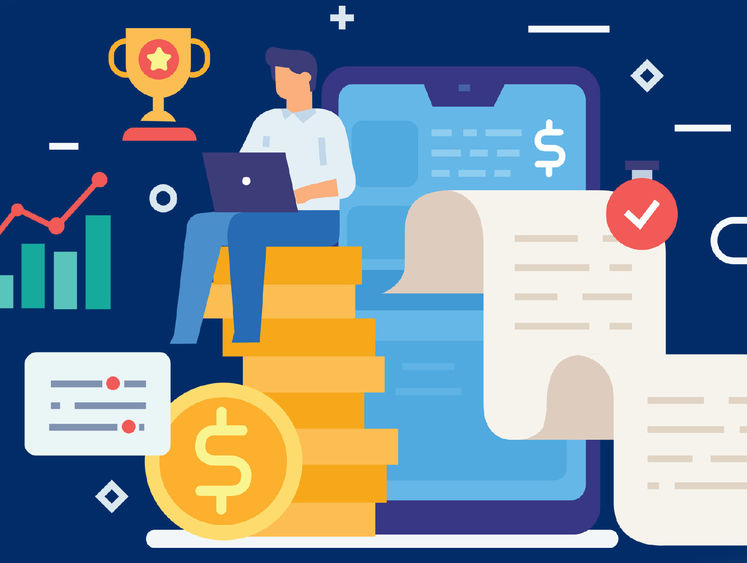 MIDDLETOWN, Pa. — Imagine finding yourself on an elevator with the CEO of a company you'd love to work for — would you know how to pitch your qualifications before the elevator doors opened?
A group of Penn State Harrisburg students are uniquely well-prepared for that scenario and more, thanks to their participation in the National Shores Sales Challenge, held in April at Salisbury University in Salisbury, Maryland.
Seven Penn State Harrisburg students attended the two-day event, which drew students from 44 universities from around the country to face off in sales role play and speed sell competitions.
Darrell Bartholomew, assistant professor of marketing and adviser to the Penn State ProSales Club, said the event is the largest sales competition in the northeast, giving Penn State Harrisburg students the chance to compete against the best from other schools. The competition allowed them to connect with sales professionals, gain experience with techniques used in the industry, and obtain feedback.
"It's nice that they are getting real experiences in this area. It prepares them for jobs in the profession. Coming out of school, most end up in some kind of sales role. They need to know products, need to get to know their customers," Bartholomew said. "Having these types of experiences before they graduate gets them up and running sooner. It can help them be positioned more strongly for some of these jobs."
Students Rebekah Long and Aaron Lentini competed at the event, and Grant Wynn, Jericho Satyawan, Rocco Lawrence, Justin Henson and Vaishnavi Doma all attended as alternates.
In the speed-sell competition, students are randomly assigned to visit companies at the event's career fair and deliver a 90- to 120-second pitch on their own skills and personal achievements.
Lentini, a management and marketing major, said his prep work included time with the Kunkel Career Center at Penn State Harrisburg, where he received help building his resume — which he then used to structure his speed sell.
Knowing the points he wanted to hit in a short time frame has helped him know what he needs to cover in a long-form interview, he said, noting he learned to be concise and look objectively at his skills.
"It was a good dry run for how I'd do it with internships or jobs," he said. "It's a safe environment to practice those real-world skills. … It prepared me for internship interviews I did recently."
In the sales role-play rounds, students are given scenarios that put them in a sales position with Perdue Farms, challenging them to sell a new line of chicken products.
Long, also a management and marketing major, competed for the second year in a row. She made it through to the semi-finals of the sales role play, a step farther than she had achieved the previous year.
She spent a few hours each week preparing for the role play scenarios, which are given to students in advance. The first year she participated in the competition, Bartholomew also paired her with a regional manager at Giant Food Stores for guidance, she said.
"I got to learn from someone already in the profession. I got to ask them questions and practice with them on that role play," she said.
Unlike a traditional career fair, where students might see a professional at a booth for a few minutes, the sales competition allows the students to spend days with professionals, have lunch with them and get to know the companies better. The event included a social at the home of the president of Perdue Farms.
"The career fair had probably 30 big companies. We got to talk to them and network a little bit," Lentini said, noting the lineup included "a lot of companies that have massive influence in the business space."  
Both Lentini and Long said their involvement in the ProSales Club led them to the competition. Long served as president of the club last year, and Lentini was recently elected as the new president.
Lentini said he looks forward to building on the work of previous leaders. He initially joined the club to earn some extra credit, he said, but instead found resources that have helped him develop his future plans.
"I've only been in the club since January, and the experiences I've had have already changed my career path," he said.
Long graduated in May and will soon start a job at WebFX, a digital marketing firm with headquarters in Harrisburg, where she's looking forward to growing the skill set she's built at Penn State Harrisburg. She said she'd recommend the sales competition to other students interested in the field.