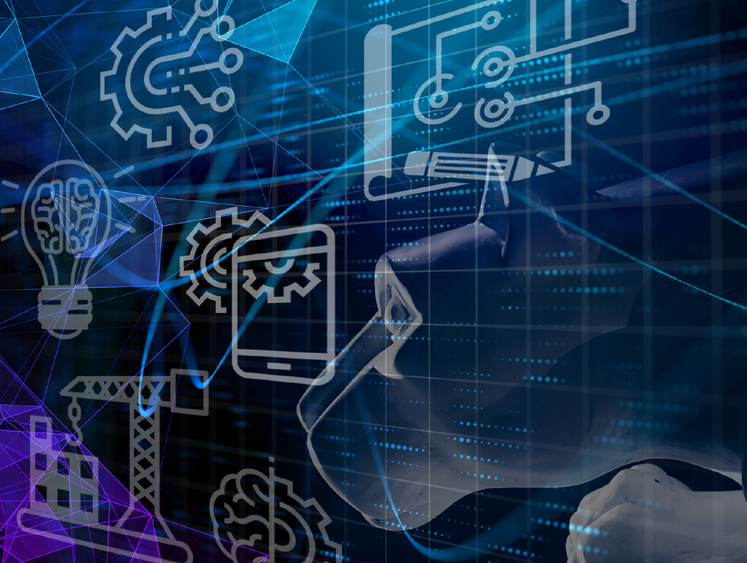 MIDDLETOWN, Pa. – Penn State Harrisburg will offer a new doctoral program in engineering systems beginning in fall 2022. The program aims to prepare students to pursue careers in research and development, industry, government, and academia by providing them with interdisciplinary engineering education, critical thinking skills, and research experience. The program is geared for engineers who wish to acquire expertise in multiple areas.
An engineering system is a set of engineering processes or devices functioning together as parts of a mechanism or an interconnected network. The new program provides a pathway for interdisciplinary engineering education and research that focuses on the understanding and development of next-generation systems. The program will combine course work and doctoral research that cut across disciplines with a focus on topics such as those defined by the National Science Foundation as "engineered systems."
"The only program of its kind in the region, this doctoral program is unique in its interdisciplinary approach," said Vahid Motevalli, director of Penn State Harrisburg's School of Science, Engineering and Technology. "That aspect of the program differentiates it from many traditional doctoral programs in engineering and prepares students for positions in traditional engineering fields as well as in growth areas within academia, and the public and private sector. These areas may include built environments, smart cities, transportation networks, integrated water-energy systems, artificial intelligence, medical systems, integrated business-technology systems, and many others." 
While students in the program may develop expertise in civil, environmental, electrical, mechanical engineering, and computational systems, they also will apply their research to the broader engineering systems. The program also will allow students to explore academic fields outside of engineering, which will allow students to better understand the role of engineering systems in non-engineering fields and in the greater society. 
The program also will seek out opportunities for collaboration with non-engineering academic units within Penn State Harrisburg including the Schools of Business Administration, Public Administration, Humanities, and Behavioral Sciences and Education to develop interdisciplinary research projects. Similarly, the program will leverage Penn State Harrisburg's existing partnerships with nearby Penn State Dickinson Law and the Penn State College of Medicine. These partnerships will allow students to explore engineering systems in the context of health, medicine, law, business, ethics, public policy, media, education, and culture. 
"Penn State Harrisburg has a rich history of providing advanced degree programs in the Central Pennsylvania region and the college has existing programmatic strengths in many areas, including numerous STEM fields," said Chancellor John Mason. "Developing the Ph.D. program in engineering systems enables us to combine our strengths to educate a new generation of professionals and to advance important research in ways that will benefit our community and support economic development."